On Sunday, April 2, Israel's missile defense was supplemented with a new level. At the Hazor airbase of the Israeli Air Force (Southern District), a solemn ceremony was held to commission the missile defense system "David's Trout", reports
"Warspot"
with reference to the portal defensenews.com.
The new system is a joint development of the Israeli company Rafael Advanced Defense Systems and the American concern Raytheon. "David's sling" will be the second level in the three-level (according to other data - four-level) missile defense of the country. The anti-missile system "Iron Dome" is designed to fight short-range enemy missiles, and the Hetz-2 systems are designed to destroy ballistic missiles.
The first missile defense system "David's sling" will be located near the city of Haifa, where the plant is located, on the territory of which ammonia storage is located (12 000 t).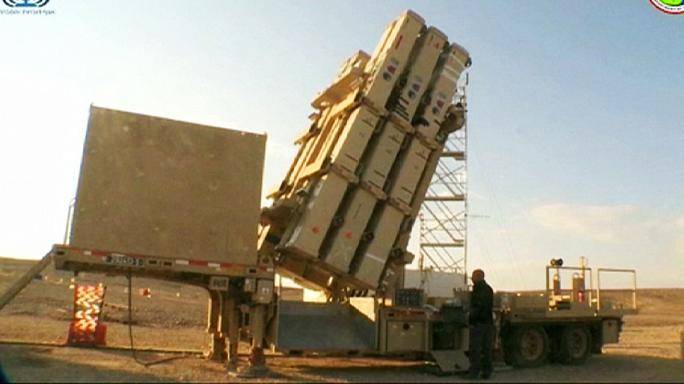 The development of the Short-Range Ballistic Missile Defense (SRBMD) system began in 2006, and its final tests were completed in December 2015. According to the technical description, David's Sling is capable of tracking enemy missiles and
Aviation
at a distance of up to 300 km and destroy them with the help of interceptor missiles equipped with optoelectronic and radar guidance systems. In addition to missiles, the system is capable of shooting down enemy planes, drones, as well as large-caliber rockets.
In the armament of the Israeli Air Force, the "David's Slip" will replace the MIM-104 Patriot and MIM-23 Hawk missile defense systems. One of its key features will be the ability to connect to a special alert system that warns the public about the threats of rocket attacks.
"David's sling" is a relatively expensive missile defense system - the cost of one rocket reaches $ 1 million. However, the Israeli Defense Ministry considers such costs reasonable, indicating that the state compensates its citizens for damage from enemy missile strikes, and therefore the use of even expensive missile defense systems will cost cheaper.
Video:
The final tests of the missile defense system "David's Sling" in December 2015