The first model of the Russian MiG-29М2 fighter, built for the Egyptian Air Force, "lit up" on the web.
Photos of the machine with the tail number 811 were made by spotters at the end of March 2017, on the territory of the Flight Research Institute named after M.M. Gromov in Zhukovsky. Pictures led resources MenaDefense and Airplane-pictures.net., Transmits
Defence.Ru
It is assumed that the first such aircraft will be handed over to an Egyptian customer in the second quarter of 2017.
As the bmpd military blog reminds, for the first time information on the negotiation of a contract for the supply of 46 fighter jets to Egypt, the MiG-29 M / M2, appeared in an article in the Vedomosti newspaper in May 2015.
And 5 February 2016, the deputy head of the MiG Russian Aircraft Building Corporation, Alexey Beskibalov, reported that Rosoboronexport signed a contract with a North African country in April for supplying "more than 2015" MiG-50М / М29 fighters of new construction. And the first two were supposed to ship at the end of 2 year.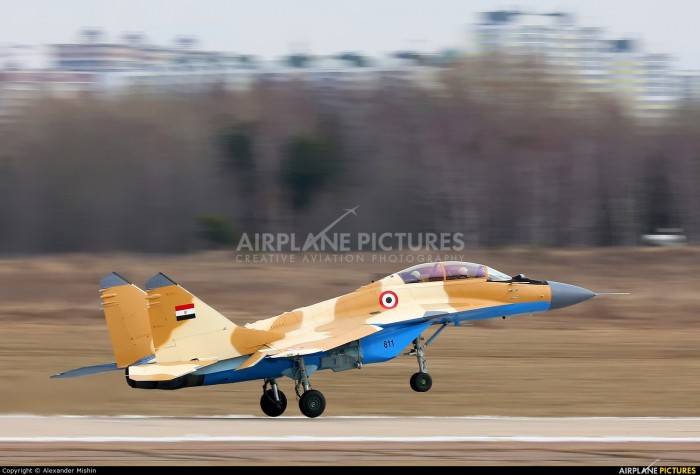 MiG-29M2 is a Russian double-seat multipurpose fighter-bomber. The aircraft can effectively solve the tasks of patrolling, intercepting air targets, escorting attack and military transport aircraft, striking at ground (surface) objects,
aviation
supporting ground forces and landings, isolating the combat area and conducting air reconnaissance.