According to "
Messenger of Mordovia
»
Tanks
T-62M
decommissioned by the Russian army and delivered to Syria are actively used by Syrian government forces. This confirms most of the reports from the battlefield, which took place in the republic.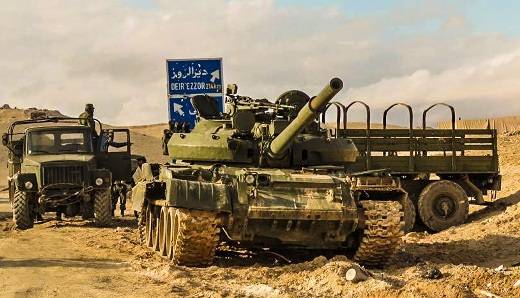 For the first time, this armored vehicle was spotted in Syria in mid-January. Soon
was fixed
their use in the re-release of ancient Palmyra. According to the results of the first battles, they received high marks from the Syrian soldiers. The tanks were created in the beginning of the 1980-s, however, they confidently demonstrate a fairly high survivability, including with the defeat of anti-tank guided missiles.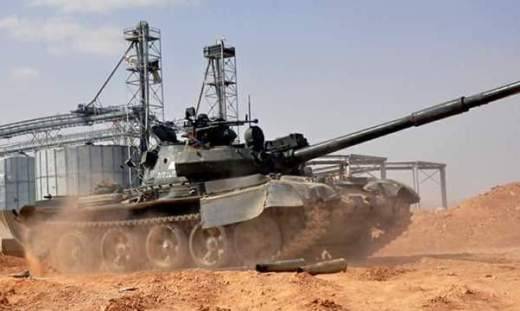 Significant number
ATGM hits
, captured in the relevant photographic and video materials, so far never been accompanied by an explosion with the separation of the tower and the ignition of ammunition. This is achieved through the use of metal-polymer containers in front of the tower, which have received the nickname "Eyebrows of Ilyich". On the other hand, the upper frontal part of the hull received significant reinforcement. The absence of super dense internal layout did not lead to large-scale destruction inside the machine, even when armor was broken through. This also contributes to the serviceability of the system of fire-fighting equipment, almost already absent in many armored vehicles of the Syrian army.
The combat weight of the T-62M is 41,5 T. The armament is represented by the 115-mm U-5ТS (2А20) smooth-bore cannon, the PKN 7,62-mm machine gun is paired with it. The tower is installed 12,7-mm DShKM. Engine power 620 hp (There are versions with the engine in HP 690). Power reserve - 450 km. Maximum travel speed - 50 km. / H.