A few questions to the authorities, fellow citizens and myself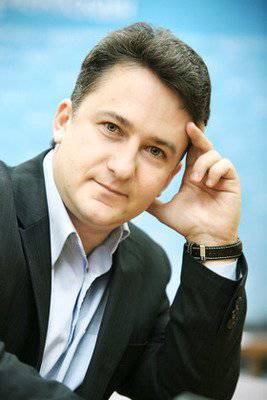 Before I share my views on the events and voice specific proposals for resolving the current political situation (heated to the limit), I will say a few words about myself and why I consider my opinion worthy of the attention of respected readers. I am Anatoly Nikiforov, political scientist, professional acmeologist and political psychologist. And I am a citizen of Russia and its patriot.
Feeling that I can no longer be apart from the processes taking place in my country, I decided to share my thoughts with caring fellow citizens, who, like me, have a civil position and consider it my duty to openly express it.
I'll say frankly and openly: I really didn't want to go to the political platform again after being vaccinated in 2000-2001. It was at that time that I became one of the developers of the most important topic for our state - youth policy. This project was originally conceived by us as a pillar, perspective, brilliant and progressive future of our country. The forge of what we lacked most of all: the new competent political personnel and ideas. And I, with my like-minded colleagues, proposed to create and implement it on the new political platform called "United Russia".
Alas, our brilliantly conceived idea broke about the excessive ambitions, the strongest betrayal and militant unprofessionalism of the project curators from the same United Russia and the people who were in the executive branch and were responsible for youth policy. They simply blocked the development of this youth wing. They say that too much power ... And so far, after more than ten years, there is, in fact, no youth policy in Russia.
Unfortunately, we did not have time to create and get to work a civilian filter that could weed out the people who joined the party, who came into politics without any patriotic motives.
Even then, in my opinion, a promising project with a unifying brand and an application for the role of the party of power began to attract the attention of various kinds of speculators and people with a criminal past. And judging by their behavior in the party, and the criminal future. A large number of smart, decent and decent people were shifted to secondary roles, and some of them were completely removed from the party. I, too, was forced to leave this project, without joining this political organization (as time shows, and thank God, for even then it was infected with a virus of ideological, organizational and personnel decomposition).
I think that the processes that are now taking place in society are a fair reaction to the results of the unprofessional work of many members of the United Russia party, which in its present form and composition will soon appear to become a political corpse. And for people who believe in God, death is the beginning of life. New life. By the way, in the case of United Russia, its political death is not a tragedy at all, but a completely rational way out of the impasse in relations between the authorities and society, which for the most part no longer believes in the bright future of this party. Moreover, many will gladly celebrate the "commemoration" of it.
But to destroy is not an achievement. In order not to repeat the mistakes of the past, let us learn in advance to think which party of power we need and what specific proposals we are ready to voice to current and future rulers, in order not to be empty demagogues neither in their eyes nor in our own.
First, let's see what we lack. Here we can say about the paramount (security, security), and social benefits and guarantees, and household problems that require solutions at the state level.
But the main thing is, as the numerous (including world) practice shows, we lack confidence in the authorities. Not even to the ruler, but to those who represent power at lower levels. As a result, there is a lack of patriotism and a modern, viable ideology that can unite our vast, great and multinational country. If we want to make it prosperous and strong, it will have to do it seriously. And you know, as a professional psychologist and political scientist, I can say that this is possible.
I believe that the core of the effective activity of any political organization and executive structure is a professional - a person with knowledge, skills and experience in the activities in which he is engaged.
Now, when we are on the verge of political change, I would like to see new people in government. The society is clearly not enough, people are tired of shuffling the same people.
I think that in the "United Russia", as well as in other political structures, among government officials, and in society as a whole, there are still smart, decent, honest and professional people in their work who must form the backbone of support and implementation of programs aimed at social, political and economic stability.
All in the same 2000 year, it was almost done. I was then a confidant of presidential candidate Vladimir Putin, at that time unknown to the general public.
Let's say frankly: many of us were hurt and ashamed to see as our leader a heavy drinking, decrepit wreck (Yeltsin). We are tired of its bloody and criminal regime, which has created chaos, civil war and the impoverishment of the population. Many at that time could not stand it and left the country, because there was practically no country.
Then, at the beginning of 2000's, we united around a new leader and the idea of ​​rebuilding our state. I myself traveled a lot and spoke in support of Vladimir Vladimirovich, especially in various youth audiences. Putin instilled in us confidence and hope for change for the better (that it is this man, young and strong, who will stop the collapse and plunder of Russia). Let's honestly admit that, despite all the problems, today we live in a completely different country and nobody wants to go back to dashing 90.
So, over the years 10 a giant, tremendous step has been made. But we are more than ever close to making two now, allowing destabilization.
I am confident that neither Putin nor the current President of Russia Medvedev had the idea to build such a bureaucratic pyramid of corrupt, non-professional officials who derailed all good undertakings. Having mired in numerous corruption scandals and openly robbing our already not very rich population, these officials are in essence the cause of the current popular unrest.
The current situation in the country reminds me of one sad
history
from childhood. I had a dog, she fell ill with the distemper and died. I was terribly worried, trying to somehow ease the agony of the dying dog. But I especially remember the picture, when on the body of a dog it was not clear where from (and I always kept it clean) parasites appeared, which began to suck the blood of an animal and deprive him of strength for further resistance.
So in our country in this difficult time (especially after the crisis) various "lice" and "fleas" and so-called shadows from the past jump out, offering nothing constructive, but only sowing chaos, disbelief and disunity. What all this can lead, we understand. But pretty lyrics and metaphors. What we shall do?
And again we return to the conversation that cadres decide everything. And our task (of society) is to control and govern the state through those mechanisms that today are more than sufficient for active participation in the life of the country. It remains to apply desire, faith in yourself and success.
I think (and strange as it may seem after the above), but Putin should be elected president. Taking into account all the processes that are happening now in the country, it was he who, having collected all his will and experience, should bring political and personnel order in the country, without which Russia cannot exist as a strong and powerful state. A state without which the people of Russia cannot be a civilization and become a raw materials appendage of the West.