The Syrian army continues the operation against the militants in various provinces of the country. One of the hottest spots is the province of Hama. A few days ago, the militants of several groups controlled by Al-Qaida (banned in the Russian Federation) launched an offensive against the Syrian army. Syrian troops repelled the attack and launched a counter-offensive north of Hama.
Today, during the counteroffensive, the city of Arceh passed under the control of government forces. A relatively large group of terrorists in the village of Kamkhana is completely surrounded.
The positions of the militants are fired from artillery of various calibers.
During one of the phases of the offensive, government forces managed to eliminate one of the most odious militants, Amin al-Biouri, who called himself the commander-in-chief of the so-called "free Idlib" army (*) - a structure affiliated with the banned al-Qaeda.
Recall that after the militants got the opportunity to leave Aleppo and Homs, most of them rushed into the province of Idlib, from where the terrorists organized "cavalry attacks" to the position of Syrian troops recently.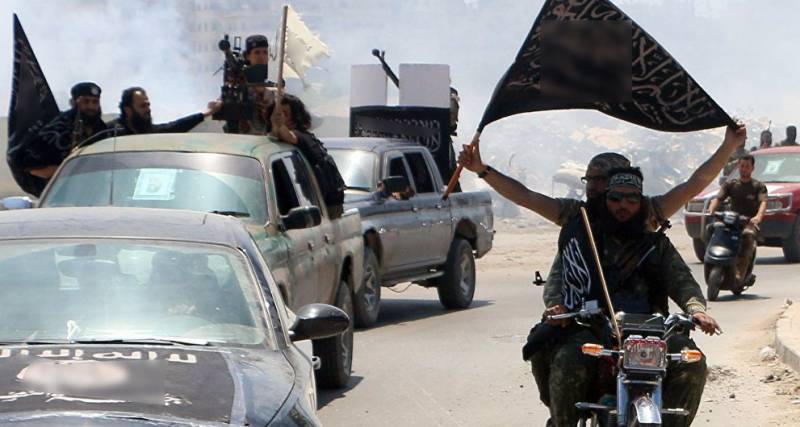 Information Agency
SANA
reports that fierce battles are taking place in the provinces of Daraa and Suwayda. In both provinces, the Syrian army opposes the terrorists of the terrorist group "Dzhebhat al-Nusra" (banned in the Russian Federation). Today, units of the Syrian troops managed to eliminate a gang of several dozen people in the area of ​​the settlement of Al-Liadzhat.
Meanwhile, there are reports of the crossing of another Islamic State terrorist group (prohibited in the Russian Federation) by the Iraqi-Syrian border. Militants are moving from Mosul towards Deir-ez-Zor. This fact attracts special attention given the fact that the American coalition claims that Mosul is completely surrounded.
___________________________________________________________________________________________________________________
* Free Idlib's army is a banned terrorist organization trying to impersonate the Syrian opposition.