The site of the governor of the Tula region, Vladimir Gruzdev, has published a photo of the new version of the Pantsir-S1 ZRPK with a new detection radar (with two flat canopigns of HEADLIGHTS), which was taken during a visit to the assembly unit of the Instrument Design Bureau of OAO Shcheglovsky Val, Deputy Chairman of the Russian Government Dmitry Rogozin , who examined the modern developments of the KB instrument making.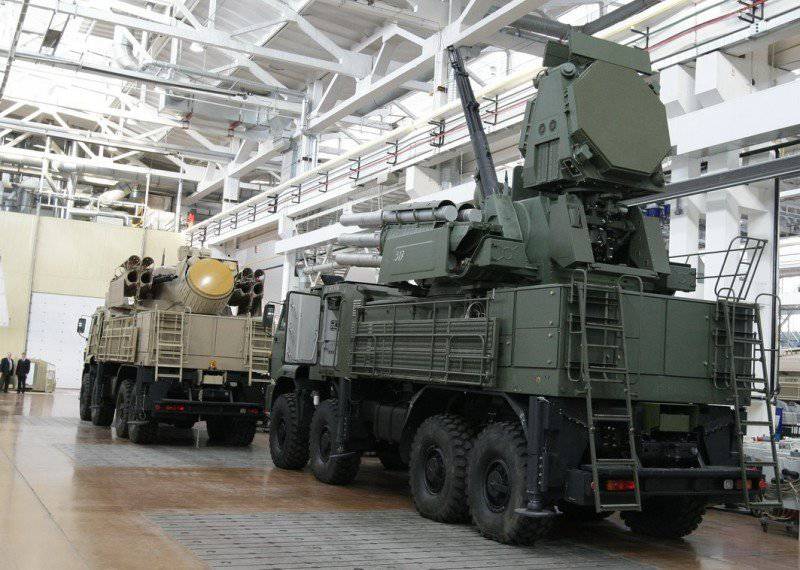 another perspective of the new "shell"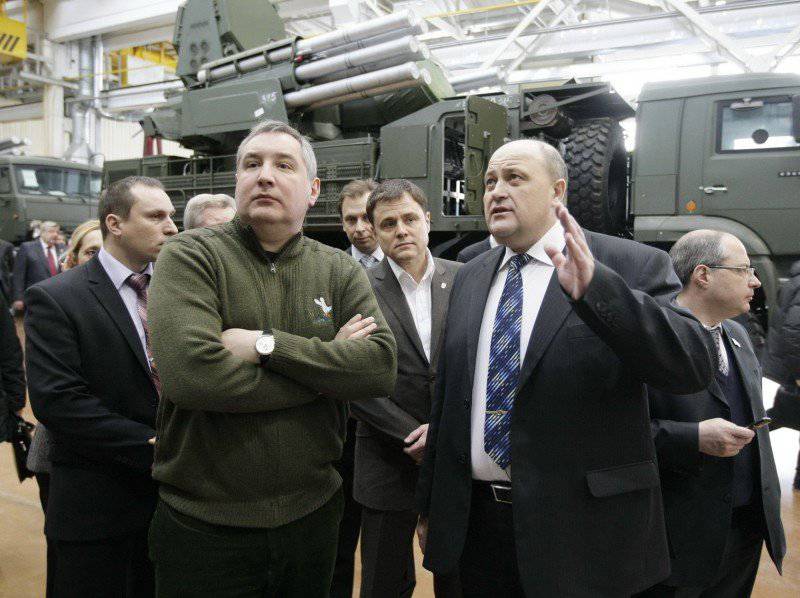 also tracked option with the current combat module (as in the car chassis)
More photos from the workshop of JSC "Shcheglovsky Val":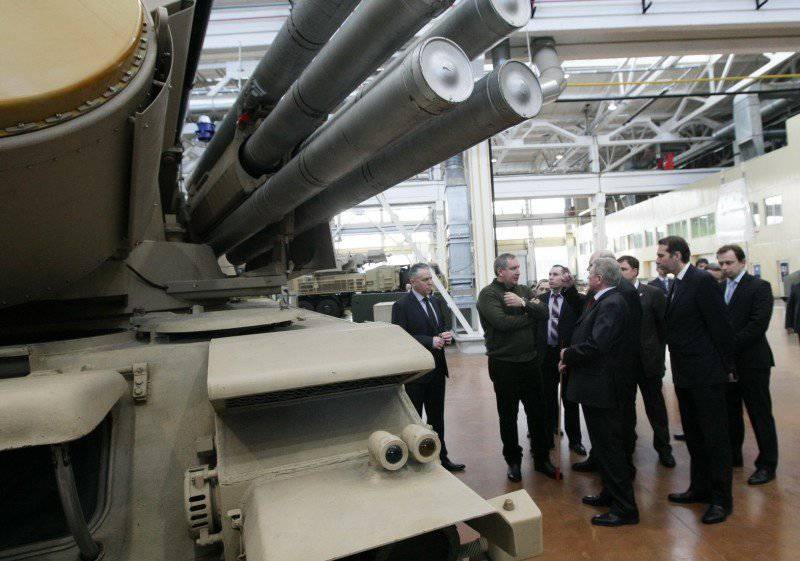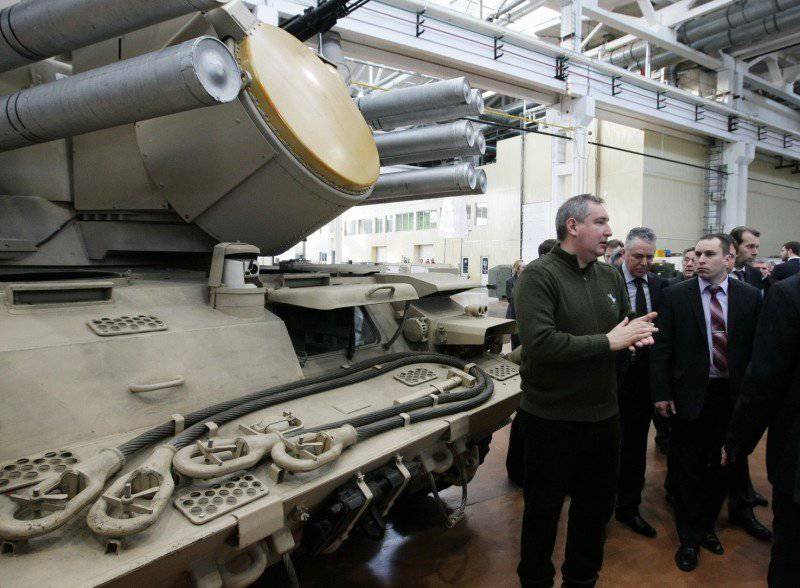 In the cockpit "shell"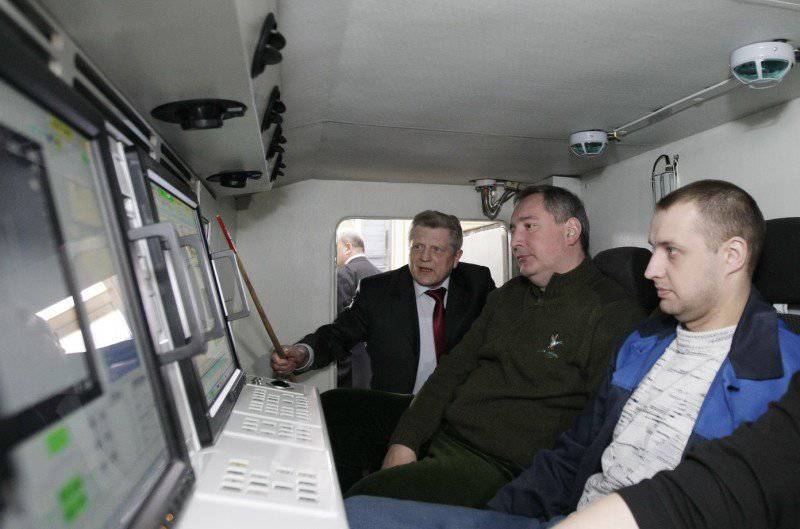 Anti-aircraft missile "shell" and the rocket "Hermes" - a helicopter version of the missile "shell"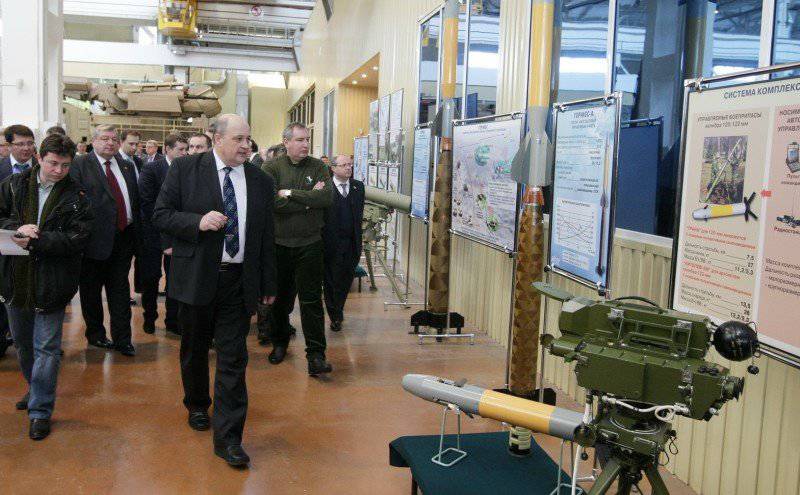 Moreover, if we compare the new modification of the Pantsir (green) with a similar modification (sand), the photo of which was distributed by Enix CJSC, the difference is in the location of a flat rectangular antenna, which may be a radar interrogator of the state recognition system - in the workshop this antenna is on top, on the ground - at the bottom.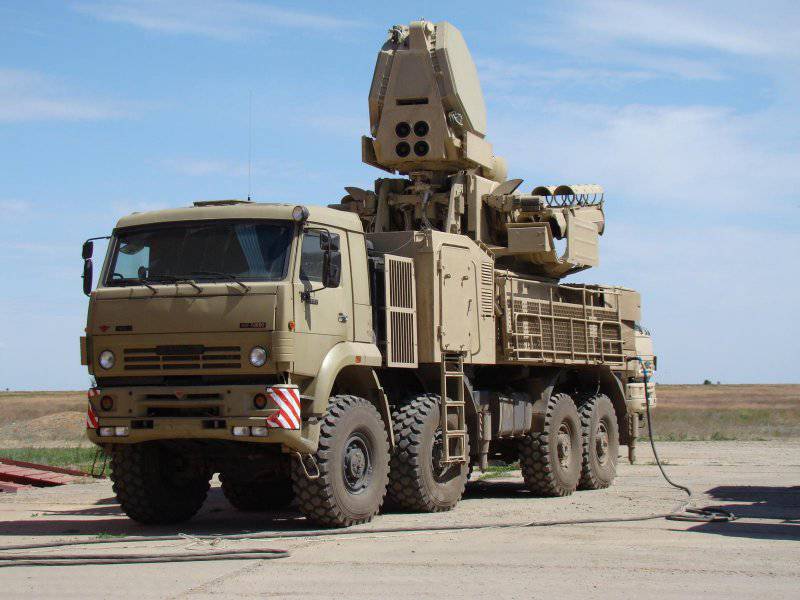 Noteworthy signature to
news
JSC "Enix":
July 11 2011
During the acceptance tests of the Pantsir-С1 complex, the foreign customer conducted combat shooting at the Kapustin Yar test site during the period from 15.05.-08.07 2011g. In the course of the work, the air target E95M was hit by the Pantsir-C1 air defense system.
It is noteworthy, but having rummaged in the photo-archive of Governor Vladimir Gruzdev, we found a photo from 22.11.2011 from Boris Gryzlov's visit to Shcheglovsky Val, where at least four new Pantsir greens are visible with new radar detection systems. It can be assumed that it is in this version that the Pantsir will now be delivered to the Russian army, and the "sand" with the old radar detection systems will be delivered abroad (Syria and Algeria).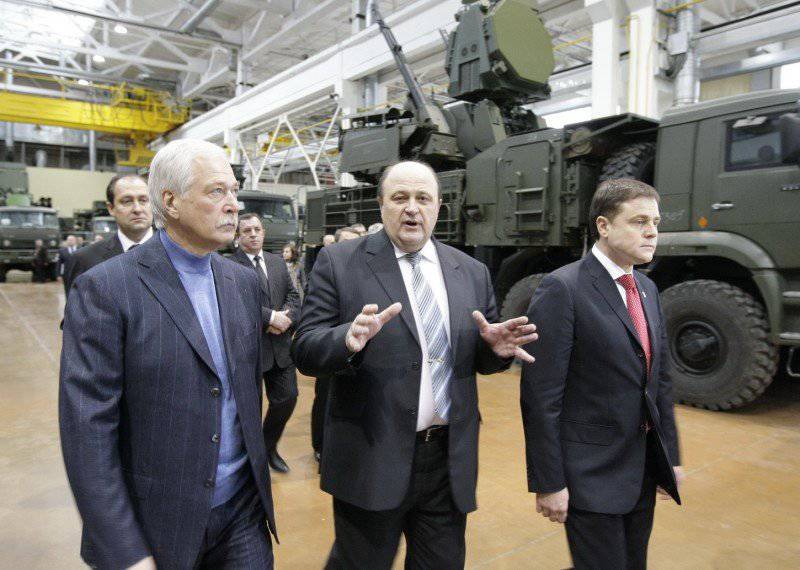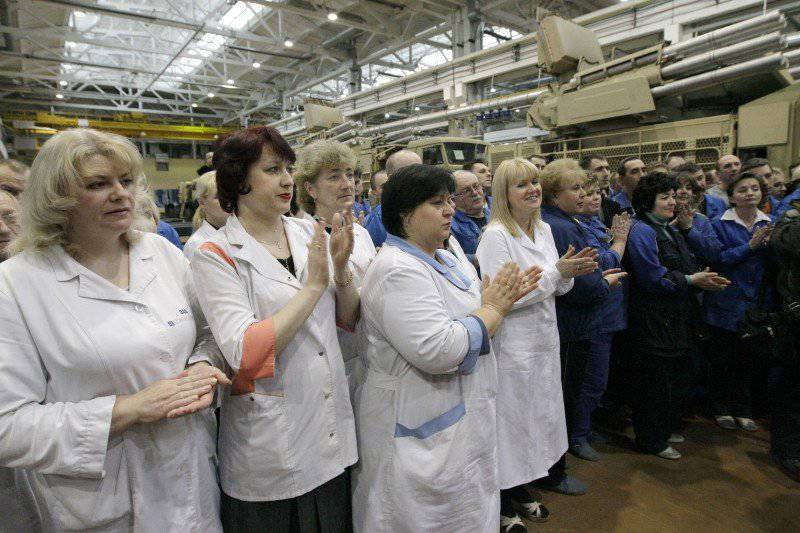 A lot of interesting things are in the photo-archive of the Tula governor in relation to the "Shell" - here came the Emirati's "Shell" on the automobile chassis of the German MAN (visit to the KBP from 16.09.2011)