According to information
RIA News
, Victoria Talakina, a spokeswoman for the plenipotentiary of the Donetsk People's Republic in the contact group for Ukraine, Denis Pushilina, announced Kiev's refusal to discuss in negotiations in Minsk the lifting of the Donbass transport blockade:
The Ukrainian side continues to insist on the withdrawal of external administrators from the enterprises of Ukrainian jurisdiction, referring to the fact that these decisions LDNR adopted unilaterally without prior discussion in the subgroup on economic issues. At the same time, Ukraine refuses to discuss the lifting of the transport blockade at the same meeting of the economic subgroup.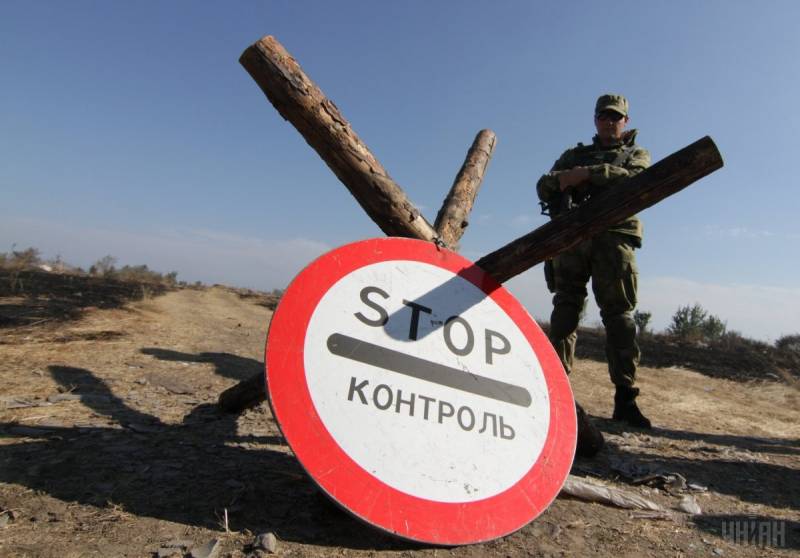 The Plenipotentiary of the DPR, Denis Pushilin, once again stressed that the introduction of external administrations is a necessary and temporary measure. Earlier, than Ukraine will fulfill the Minsk agreements Minsk agreements and there will be no comprehensive political settlement, the external administrations of the enterprise will not leave.
Due to the non-fulfillment by Kiev of an ultimatum on the lifting of the transport blockade of the people's republics, their leadership in early March
made a decision
on the withdrawal of enterprises from the Ukrainian jurisdiction and the introduction of external control on them.