According to information
RIA News
, Curtis Scaparotti, commander of the NATO and US armed forces in Europe, announced the US intention to maintain a permanent presence of troops in the Baltic States.
Each country (of the Baltic region - ed.) Asks for the constant presence of US forces ... and we will remain. We are committed to this as long as the conditions for this are maintained.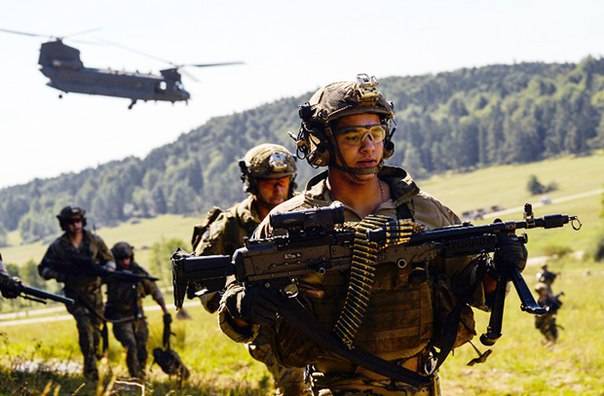 In July, at the NATO summit in Warsaw, 2016 decided to "deploy the eastern flank" of the organization to deploy in Lithuania, Latvia, Estonia and Poland according to the NATO international battalion. Their formation provides the United Kingdom, Germany, Canada and the United States.
Как
indicates
Vladimir Sergeyev, on a monthly basis, regardless of the time of the year, at least two military maneuvers under the auspices of the North Atlantic Treaty Organization are held in the Baltic states. Thus, in February, the Estonian-American winter camp exercises were organized, and the "Training Bridge 2017" maneuvers started in January continued, in which Estonia, Lithuania, Latvia and the Visegrad Four countries participated.