The US Marine Corps received one of the most powerful and expensive helicopters in the world. Sikorsky delivered the first pre-production model of the CH-53K King Stallion military transport helicopter to the marines. This portal writes
"Warspot"
with reference to businessinsider.com.
The novelty is a heavy transport helicopter with a maximum take-off weight of almost 40 tons. The vehicle is capable of carrying over 13 tons of cargo on an external sling, and its internal compartment can accommodate up to 55 passengers. The crew of the helicopter is from two to five people. In addition to the two pilots, it can include three shooters that provide all-round protection.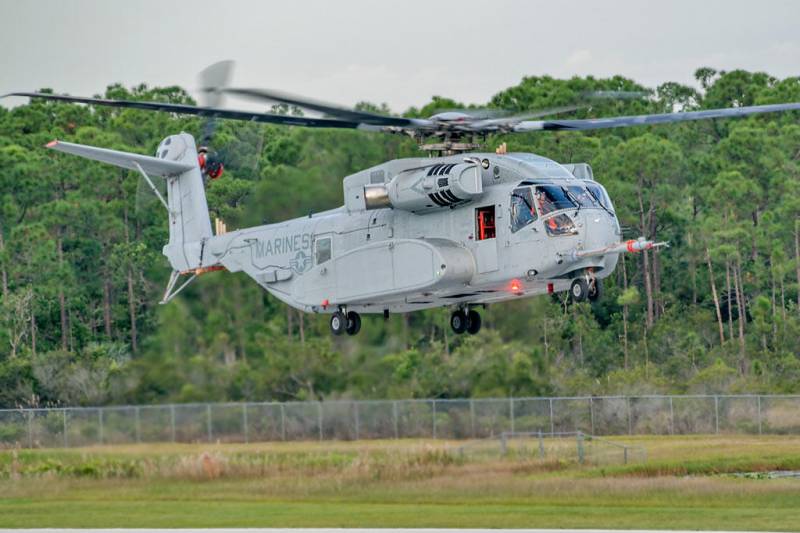 The cost of the first sample CH-53K King Stallion was about $ 122 million, which makes it the most expensive military helicopter in the world (in its class). Initially, the cost of the machine was estimated at $ 100 million, but due to cost overruns in the development and testing of its final price increased by 22%. At the same time, the manufacturer states that during serial production, which they plan to start in 2019, the cost of the helicopter will be reduced to $ 89 million.
Despite the fact that the cost of the CH-53K King Stallion is comparable to the latest fifth-generation fighter F-35B, the US Department of Defense considers such costs justified, appreciating the capabilities of the helicopter. So, the new car is multifunctional and can transport the army off-road vehicle HMMWV in the internal compartment without conversion and carry out the evacuation of the wounded.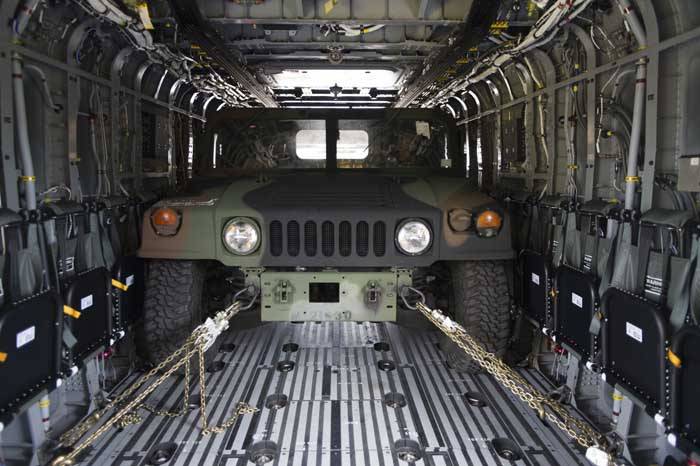 The maximum range of the CH-53K is 840 km, the speed is 315 km / h. The helicopter is equipped with active and passive protection systems - in particular, the armored hull protects the crew and passengers from small-arms fire
weapons
, and active protection systems can protect the machine from damage by missiles. In total for the Marines plan to buy about two hundred of these machines.