The nuclear submarine cruiser of the strategic purpose of the 955А "Borey-A" project "Prince Vladimir" is planned to be launched in the second quarter of the current year, - said
"Interfax-AVN"
, with reference to the statement of the Deputy Head of the United Shipbuilding Corporation (USC) on military shipbuilding Igor Ponomarev
"Severodvinsk enterprise" Sevmash "fulfills its obligations to build nuclear submarine missile cruisers of the strategic purpose project 955А" Borey-A "
- said Igor Ponomarev
To date, there are three "Boreas" of the 955 project in the Russian Navy. Their main
weapons
are intercontinental ballistic missiles "Bulava".

Earlier it was reported that the lead ship of the project "Borey-A" nuclear submarine "Prince Vladimir" is planned to be transferred to the North
the fleet
. By 2020, the Russian Navy should receive eight nuclear submarines of projects 955 and 955A Borey. The strategic submarine missile carriers of the Borey and Borey-A projects are carriers of Bulava intercontinental ballistic missiles.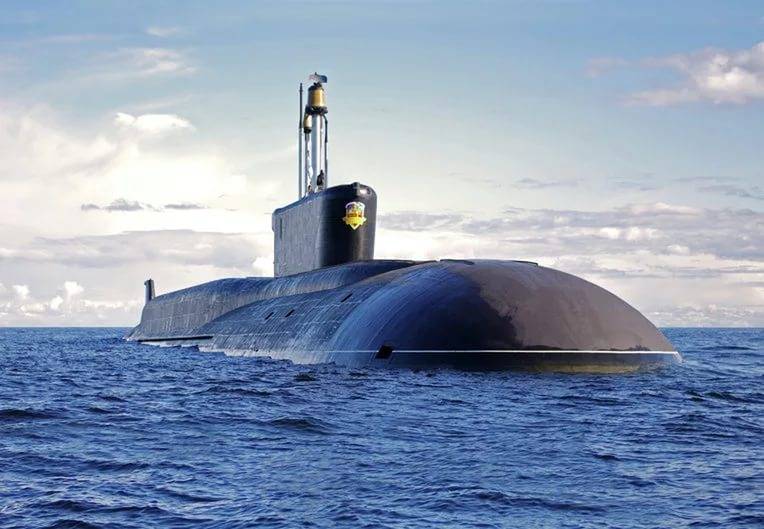 According to the Ministry of Defense of the Russian Federation, at present at various stages of construction on the Sevmash stocks are four nuclear submarines of the Borey-A project: "Prince Vladimir" (the main submarine of the Borey-A project, date of laying 30 on July 2012 of the year); Prince Oleg (bookmarked on July 27 2014 of the year); "Generalissimo Suvorov" (date bookmarked 26 December 2014 of the year); "Emperor Alexander III" (bookmark date - December 18 2015 of the year).
The 23 of December last year on the Sevmash was laid the strategic cruiser Prince Pozharsky, the eighth nuclear submarine, which completes the line of nuclear ships of the Borey project and the fifth in the line of boats of the Borey-A project.
Rocket Р30 3М30 "Bulava" (PCM-56 - for use in international treaties, SS-NX-30 - according to NATO classification) - the latest Russian three-stage solid-fuel rocket designed for armament of the Borey project. The missile is capable of carrying several individual-directed hypersonic nuclear units. The Bulava will form the basis of a promising group of strategic nuclear forces of Russia up to 2040-2045.