Informational portal
Delphi
Publishes excerpts from the next "economic and analytical" work of the Latvian "experts" who decided to calculate how much the Latvian SSR earned during its existence and how much "gave to Moscow". The book in question is called "
History
national economy of Latvia ". It is noted that this publication is positioned as "the largest research project since the beginning of 90-s."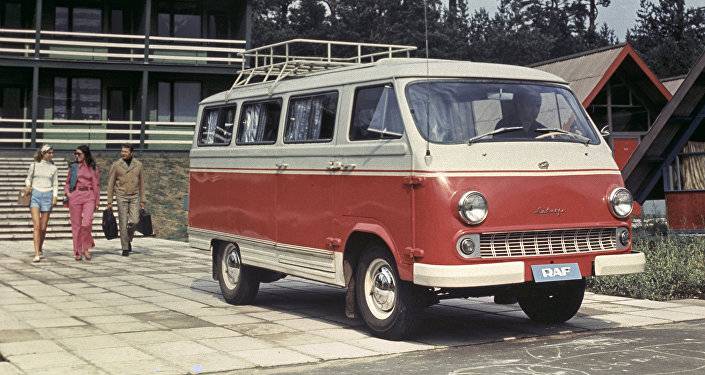 The main author of the "labor" is the rector of the Vidzeme High School Gatis Krumins.
In the course of numerous mental operations and the study of documents that benefit only the current Latvian authorities, the authors of the book announced that in the period from 1960 to 1985 the Latvian SSR paid 28,5 billion rubles to the All-Union budget, and received from Moscow only 15,5. The authors claim:
The net profit of the Soviet budget from the exploitation of the Latvian economy amounted to 13 billion rubles.
At the same time, it is added that in the 40s and 50s, the all-union budget completely "took" from Latvia about 75% of all revenues.
The authors report that the Latvian economy for decades in the USSR economy showed steady growth, and Moscow "used this and all the funds received by Riga as a result of the growth actually removed the Latvian SSR from the economy".
From book:
The Latvian budget largely lost its independence and was part of the USSR budget, which created the illusion of supposedly feeding the Latvian economy from the All-Union budget. Despite this, Latvia was able to become the most economically developed republic of the Soviet Union, ensuring the highest GDP growth.
Created an illusion? If so, why are things bad now in independent Latvia with industrial growth? Where is even the "illusion"? ..
Such conclusions clearly appealed to the customers of the "opus" about how the Latvian SSR "fed the whole Union", but in fact the things stated in the book do not hold water. It does not stand up, if only because the main thing is not taken into account: from where did the Latvian SSR receive gigantic investments in the creation of a wide network of infrastructure and a number of large industrial enterprises, including automotive enterprises, factories for the production of electronics, perfumery, fish, meat and canned milk , ports, stations, air harbors?
The authors of the book are trying to present information in such a way as if the provincial capital at the time of the 40-s, Latvia created all this with some of its own funds, and then its economy began to grow ...
The book is aimed at another attempt to present the Soviet period in the life of the republic only from a negative position, but the attempt once again looks extremely unprofessional.