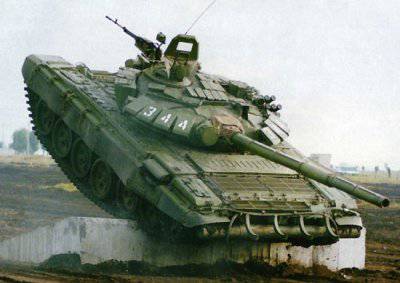 Tankmen of combined arms units deployed in the Southern Military District on the territory of the Chechen Republic master the modernized
Tanks
T-72BM, which entered the troops of the Southern Military District at the end of 2011. According to the press service of the Southern Military District, the tanks are equipped with the latest missile and cannon weapons, modern means of communication and effective fire control systems.
At the Kalinovsky and Guardsman training complexes, in conditions as close as possible to the combat, with tankmen, tactical, technical, fire training and driving lessons are held.
The objectives of the field activities: mastering the operation of the upgraded tank and the development of its "innovations"; reinforcement of crews professional skills; tank maneuver training in fire; improvement of the actions of each crew member in his specialty.
In the course of training, driver mechanics will have to learn to confidently overcome difficult obstacles and limited passages in mine explosive barriers. Operator operators should be able to not only find targets, but also determine the possibility of their defeat. The tank commanders have to learn to make the right decisions depending on the situation. It should be noted that the situation leaders will constantly become more complex.
Classes are held both during the day and at night. In the near future, tankers will have to be coordinated as part of tank platoons and companies. The battalion tactical doctrine will complete combat training at this stage.