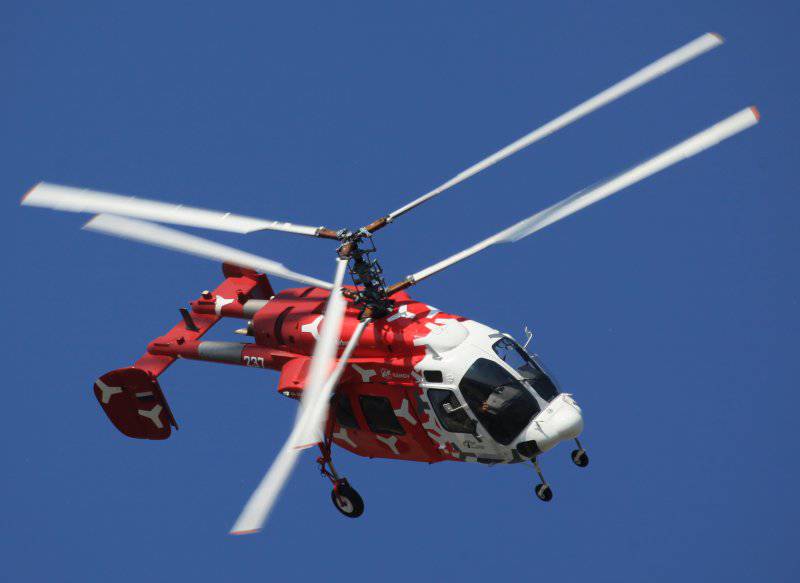 In the coming days, it is expected to sum up a tender for the supply to the Ground Forces and the Indian Air Force 197 observation and reconnaissance helicopters. The test stages have been passed, and consideration of the proposals of the participants has entered the final stage.
Rosoboronexport OJSC expects that the Russian Ka-226T multi-purpose helicopter will win the tender. The competitor of the Russian car is the helicopter AS550 C3 "Fennek" from the company "Eurocopter".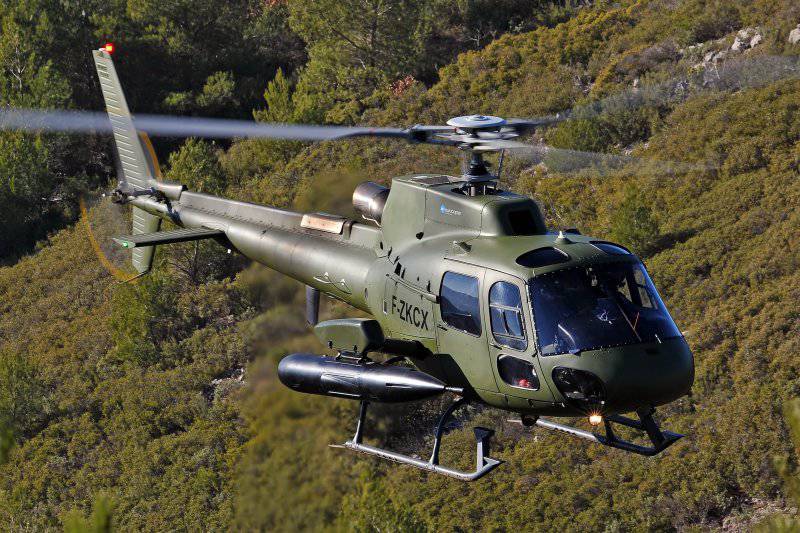 A noticeable advantage of the Russian proposal is its "cumulative" effect: an excellent Ka-226T helicopter is offered with an offset program that should interest the Indian side.
Firstly, Rosoboronexport OJSC, with the participation of Russian Helicopters, proposes, within the framework of this program, to organize the joint production of Ka-226T units and subsystems, with the subsequent adjustment of the assembly of these machines in India.
Secondly, it is proposed to jointly develop new versions of the helicopter.
Thirdly, the proposed program will allow countries that are strategic partners to begin full-scale industrial cooperation in the field of helicopter construction. The large Russian experience in this field, as well as the successful implementation of programs in the field of aviation (licensed production of Su-30MKI, MiG-21 and MiG-27 aircraft in India) are a good basis for the implementation of even the most ambitious ideas.
Russian developers managed to achieve excellent performance of the Ka-226T. Thanks to them, this rotary-wing machine stands out in a number of competitors that are present in the global market, and is optimal for cargo transportation, conducting reconnaissance and search and rescue operations in hard-to-reach areas.
The coaxial scheme of the Ka-226T screws provides a large stock of thrust and a high climb rate, which in turn increases the static ceiling of the car. Aerodynamic symmetry and the absence of cross-links in the control channels greatly simplify piloting the helicopter. This is especially important for low-altitude flights. The maneuverability of the Ka-226T remains high and does not depend on flight speeds. Ka-226T is great for solving problems at high temperatures and in mountainous areas.
The high level of survivability and excellent flight performance of the helicopter are provided by the presence of two engines "Arrius 2G1" produced by the company "Turbomeca". Engines have sufficient power, which is very important when flying in mountainous areas and regions with hot climates. Even in case of failure of one of the engines, the Ka-226T will be able to continue the flight on the second.
Ka-226T showed its best qualities during the evaluation tests conducted in the framework of the tender. These tests showed that the Ka-226T was able to incorporate the best ideas and achievements of the Kamov design school: modularity of the design, allowing the helicopter to be multifunctional, low vibration, simple piloting technology, high reliability, unpretentious operation and flight safety.