According to the blog
bmpd
, 9 of March at the company Rosomak SA in Siemianowice-Slask a private demonstration of a prototype of Rosomak armored personnel carrier in a modification with the wheel formula 6х6 took place. For the first time, plans to develop an armored personnel carrier were announced in the 2016 year.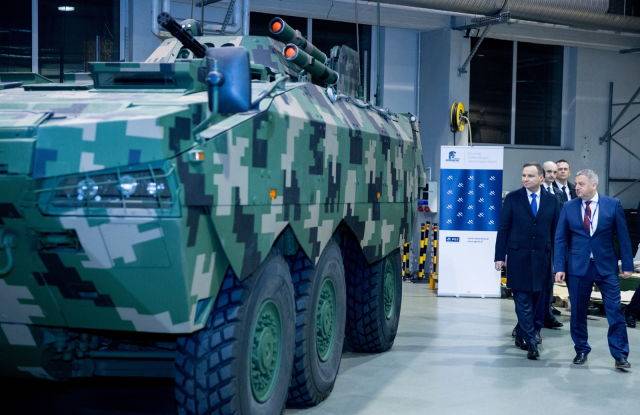 This machine is equipped with a turret in which dummy weapons are mounted in the form of an indefinite six-barreled machine gun and four launchers of anti-tank guided missiles.
Polish media outlets assume that after 2018, purchases of 200 units of the equipment under review will begin in order to replace the BRDM-2 armored reconnaissance vehicles (Kleszcz program). At the same time, the Ministry of Defense is showing preference for lighter and cheaper armored vehicles with 4x4 wheel formula, developed by AMZ Kutno. Therefore, the possible use of Rosomak 6х6 remains a big question. Previously, the AMV 6х6 BTR offered by the Finnish company Patria, whose hull and undercarriage are similar to Rosomak 6x6, remained unclaimed.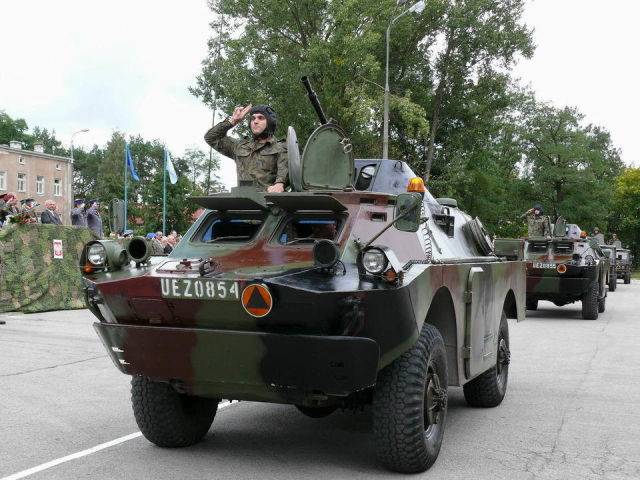 BRDM-2 Polish Army
Rosomak SA plant carries out production of armored personnel carriers under license from the Finnish group Patria since 2004.
Patria AMV
8х8 for the needs of the Polish army under the brand
Rosomak
.