The missile submarine cruiser of the project 667BDRM "Bryansk" will arrive at the Severodvinsk Ship Repair Center "Zvezdochka" for repair in 2017, reports
RIA News
message of the head of the press service of the enterprise Evgenia Gladyshev.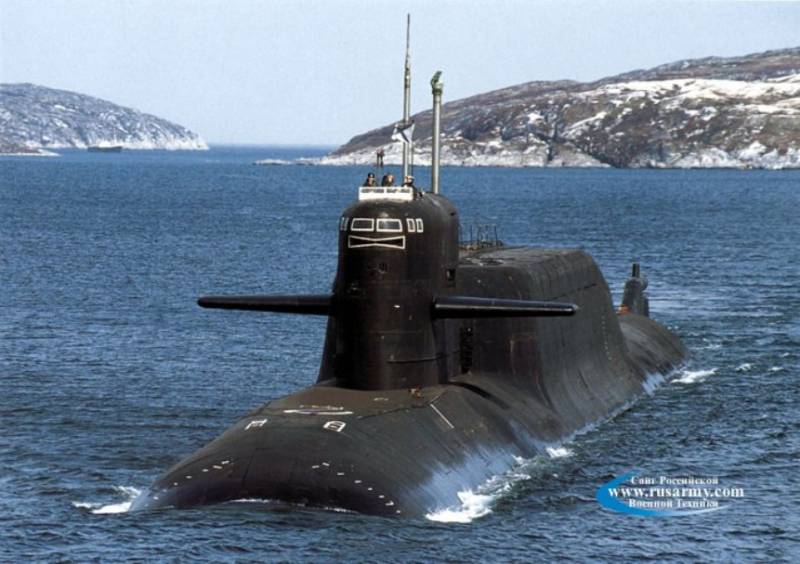 Now the shipyard is repairing the submarine "Tula" (project 667BDRM).
At the shipyard "Zvezdochki" "Tula" will replace the strategic missile carrier "Bryansk". It is expected that this cruiser will arrive to carry out factory repairs during the current year. Thus, the shipyard will continue the cycle of performing second factory repairs of the grouping of ships of the 667BDRM project, which are the basis of the naval component of the Russian nuclear deterrence forces,
said Gladyshev.
According to him, the submarine "Tula" has already been withdrawn from the slipway, "where the hull, outboard systems, survivability systems, mechanisms and other ship systems were repaired."
The ship will stay in the dock for a short time, where the calibration of individual electronic weapons systems will be performed, after which the cruiser will be launched. The completion of the repair work will be carried out afloat at the outfitting embankment. In accordance with the state contract, the transfer of nuclear submarines to the Navy
the fleet
Russia will be held in the fourth quarter of 2017,
added Gladyshev.
The submarines of the 667BDRM project, built at the Sevmash enterprise, have a displacement of about 12 kt, a length of 166 m, a width of 12 m. The depth of the dive is up to 400 m, an underwater speed is up to 24 nodes. Crew - 140 man. The submarine is armed with 16 Sinev ballistic missiles.