The Turkish Ministry of Defense reports an increase in the number and volume of technical equipment of the group of troops involved in operations in Syria. We are talking about the operation, which Ankara gave the loud name "Euphrates Shield". In the course of the "Shield", the Turkish army supports the so-called "Syrian free army" operating in the north of the SAR. A few days ago, the SSA, after a long break, entered into a clash with the Syrian government army in the area of ​​Al-Bab.
According to the military command, which leads the news agency
Anadolu
, to the border with Syria arrived regular composition with military equipment. These are military vehicles and armored personnel carriers. It became known that the border with Syria in the near future will cross the 22 BTR and up to several companies of Turkish soldiers.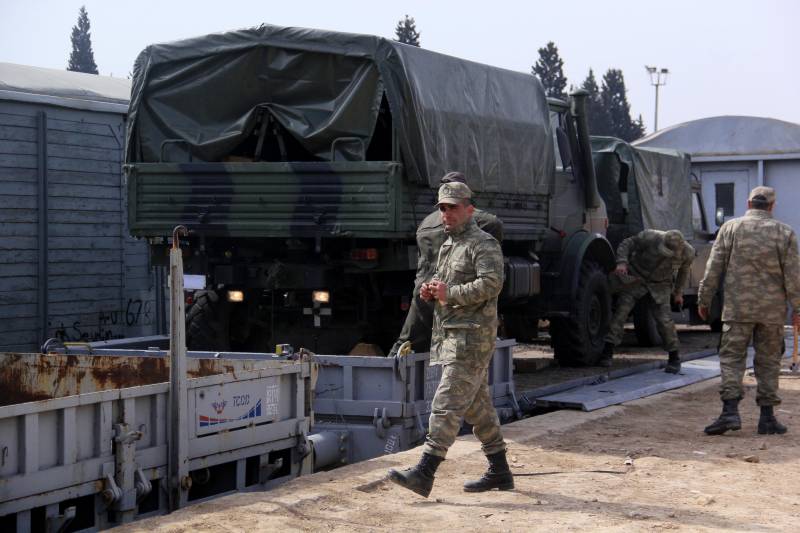 Recall that during the operation "The Euphrates Shield" Turkish troops are fighting not only against ISIL militants (* prohibited in the Russian Federation), but also against armed Kurdish troops.
Just a few days ago, one of the American generals stated that they had conducted additional exploration of the situation in northern Syria, as well as in the province of Rakka, and concluded that it was necessary to additionally arm the Kurds, for example, with anti-tank missile systems. These statements by the American commander caused criticism from the official authorities of Turkey, for whom, it seems, the IG (*) is still far from the main goal in the UAR.