According to the newspaper "
Look
", Secretary of the National Security and Defense Council of Ukraine Oleksandr Turchynov said that he was trying to usurp power in the country, excluding the possibility of influencing the course of events by its President Viktor Yanukovych:
On the air, Yanukovych complained that I wanted to destroy him by capturing his helicopter. The truth was that I really tried to catch him and bring him to Kiev.
- he explained.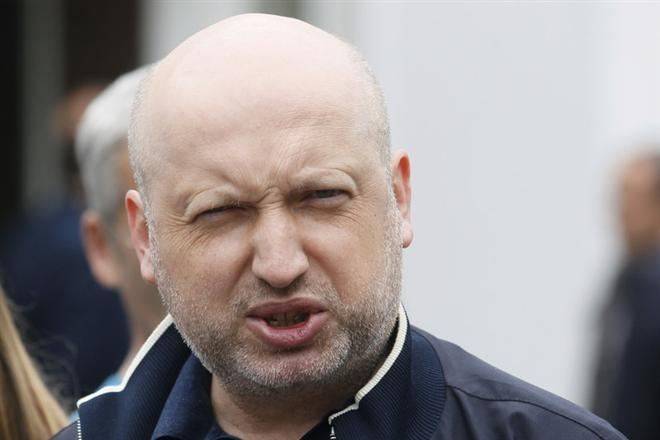 According to A. Turchinov, he was able to force the helicopter with V. Yanukovych to land in Donetsk, while failing to detain the head of state.
According to him, the detention of the incumbent president was required in order to make him officially resign, since he could "settle in any eastern region of the country and announce the transfer of his administration there."
As far as he is aware, the Constitution of the state assumes that the president may lose his powers in case of death, and also may "get sick, go crazy and may be declared incapacitated, may resign himself." At the same time, "there is no concept of" fugitive president "in the Constitution." For this reason, his detention and the subsequent legitimization of the transfer of power were required. Namely, he was going to "convince him to write a letter of voluntary resignation and then send him to the Lukyanovskiy SIZO."
Thus, A. Turchinov, with his statement, recognized the February events in Ukraine as a coup d'état, since there was no formal transfer of power. Guided by similar considerations, at the end of December, the Dorogomilovsky court in Moscow recognized the events of 2014 in Ukraine as a coup d'etat.