On the eve of the Ministry of Defense of the Russian Federation completed the reformation
aviation
Russian aerospace forces base in the Moscow region. The main military department reports that the base has been reorganized into a special division, whose main tasks are to transport personnel, equipment and cargo. It is noted that also the personnel of the special purpose division will perform tasks on search and rescue operations.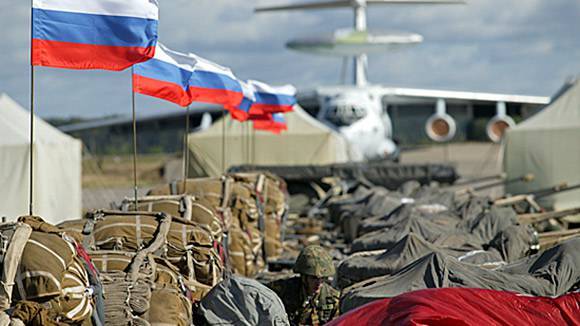 RIA News
cites a statement from the Defense Ministry of the Russian Federation:
The air base of the Aerospace Forces (VKS), deployed in the Moscow region, was reorganized into a special-purpose aviation division.
The division of special purpose aircraft such as aircraft Tu-154, Il-62, Il-76, An-148, An-26, Mi-8 helicopters of various modifications, other means.
The re-formation of the airbase in Chkalovsky took place after the crash of the Tu-154 in the area of ​​Sochi. The very same air base was created about 7 years ago, and after reformatting from a special purpose division. Thus, there was a reverse process.
Experts note that the facility in Chkalovsky will become the largest logistics center for the anti-terrorist operation in the SAR.