The press service of the St. Petersburg Marine Bureau of Mechanical Engineering "Malachite" reports that the outstanding Russian designer Vladimir Pyalov passed away on February 24. From the message
press service
the Bureau:
24 February 2017, after a long and serious illness, VN Pyalov, the general designer of multipurpose nuclear submarines, passed away.

With special strength, the talent of Vladimir Nikolaevich Pyalov as the chief, and then the general designer, was revealed during the creation of the fourth-generation multi-purpose submarine of the 885 project. From the very beginning, the design of this submarine, distinguished by its new architecture and composition of weapons, was promoted by the energy and enthusiasm of V.N. Pyalova. The development of the project, the creation of weapons and component equipment for it, the construction of the ship came at the most difficult time for the country, industry and shipbuilding.
Vladimir Pyalov headed the Malachite business center for 12 years - from 1999.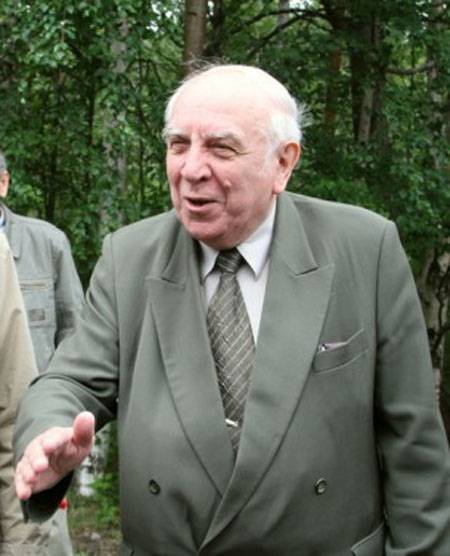 Over the years of his professional activity, Vladimir Nikolaevich was awarded numerous state awards: 1985 year - "Badge of honor", 2003 - Honorary shipbuilder, 2009 year - insignia "For services to St. Petersburg", 2016 year - Order for Services to Fatherland II degree ".
Press office:
V.N. Pyalov is an outstanding designer and organizer of domestic underwater shipbuilding. All his activities were aimed at the benefit of the Russian Navy
fleet
and its submarine forces, to protect and defend the interests of the Russian Federation.
February 28 Vladimir Nikolaevich Pyalov would have turned 83 of the year.