The United States Air Force signed a contract with ELTA North ELTA North (American branch of Israeli Aerospace Industries, IAI) to supply equipment to combat small drones used by the IG group (banned in the Russian Federation) in Iraq and Syria, reports
Defence.ru
with reference to the Pentagon site.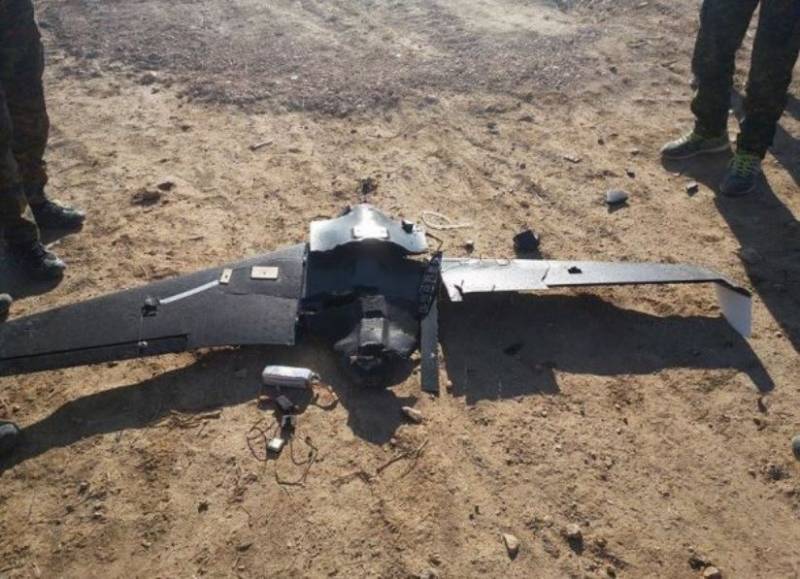 Downed UAV terrorists in Iraq
What is a purchased system is not specified. The message only states that the "21 unit of portable air defense kits" should be delivered by 28 in July of the current year.
"The equipment has acquired the Lifecycle Management Center of the US Air Force Base in Hanscom, Massachusetts. This division deals with electronic and communication systems. That is, it's rather a certain system of electronic suppression, and not firing rockets ",
- stated in the material.
Not so long ago, IAI advertised at several major exhibitions a Drone Guard system capable of detecting, tracking and jamming small drones. Last year, the company announced the sale of a batch of Drone Guard "to several customers to protect personnel", but did not disclose data from buyers. Perhaps one of the customers of the system became the United States Air Force.
It is also known that the Pentagon considers the purchase from ELTA to be very important - the contract was concluded on a non-competitive basis. The American command called the deal an "urgent operational need."
Earlier, a representative of the coalition forces in Iraq reported that the terrorists in Mosul mainly use "consumer drones to reconnoitre and dump explosive devices on Iraqi military and civilians".