As reported
News
", innovative combat clothing sets began to be received by the Federal Guard Service fighters. The jacket, pants and combat shirt take into account the individual anatomical features of the serviceman's body, which allows to adjust the sleeve length, waist width or cuff, the placement of elbow pieces and knee pads, to provide optimal access to internal and external pockets. As is known, only waist coverage is regulated in a standard field uniform.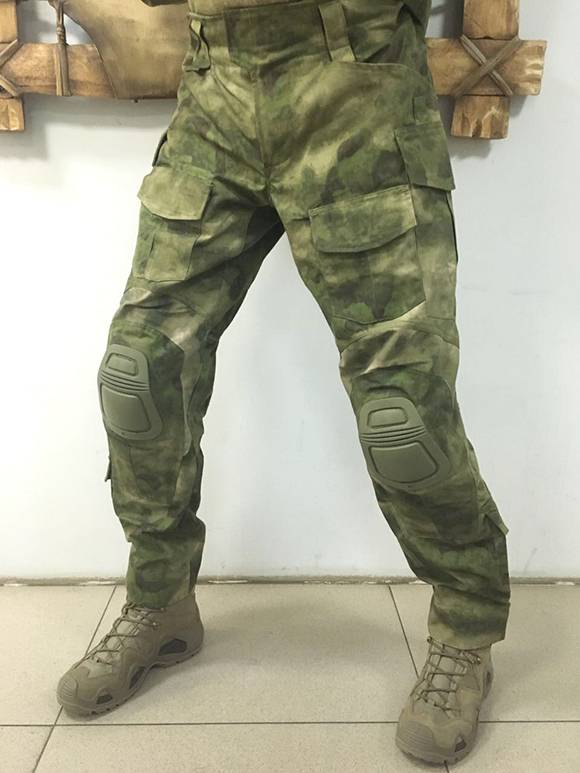 A similar outfit is manufactured by the American company Crye Precision for the needs of "Seals". It was she who was spotted by Russian special forces during the counter-terrorist operation in the North Caucasus and in the spring of 2014 in the Crimea. However, on average, its cost is $ 1,5 th.
Our set is supplied to the military personnel of the Federal Security Service and a number of special units. He passed the full cycle of tests, including in real combat. This is not a copy of the American kit, but a completely Russian design.
- explained the CEO of the group of companies "Condor" Sergey Goncharov.
A set of combat clothing consists of a jacket, pants and a tactical battle shirt. They are characterized by versatility, allowing them to be used in rough terrain, with full autonomy for an unlimited time.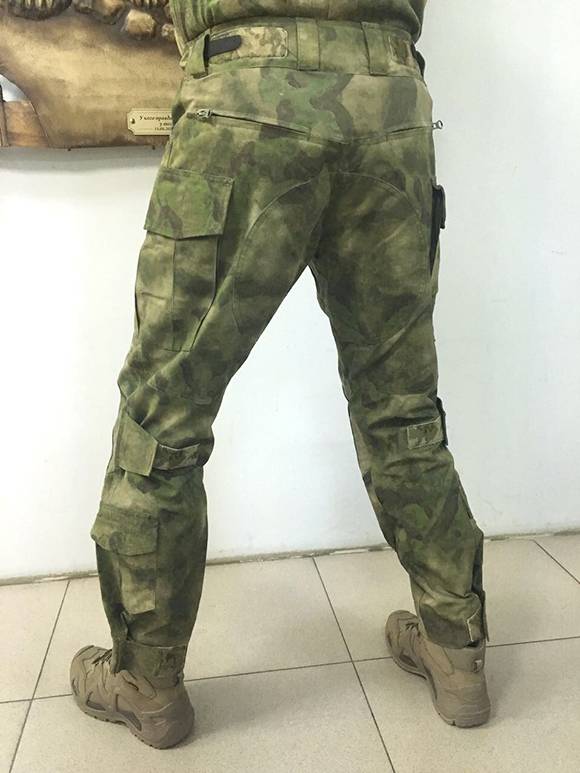 A standard field uniform has very limited fitting options. Especially hard to fit the form when wearing a bulletproof vest, unloading vest and tactical belt.
- says an officer of one of the Russian special forces.
As he noted, only the waist of the trousers and jacket can be adjusted, and also the sleeves can be tilted. In this regard, the field uniform causes discomfort when worn, all sharp movements come with a large expenditure of physical strength. What becomes critical when storming rooms when maximum mobility is required. Therefore, American kits purchased, regardless of the price.
The first experimental sets of Russian equipment were equipped by the soldiers of the 604-th special purpose center of the Rosgvardia "Vityaz", in which they took second place, participating in specialized international competitions, slightly losing to the Belarusians.
The jacket and pants of the Russian set are made of a combination fabric based on synthetic and cotton threads. It provides strength and durability. The material includes spandex, which makes clothes a little stretchable. And thanks to a special protective film, the fabric is also waterproof and windproof. Two internal pockets are provided in the pants to accommodate soft shockproof plates protecting the knees from scratches and undercooling during long-term contact with cold earth. Above, below and behind the trousers are many pockets that are convenient for placing the necessary items of equipment. Tactical shirt provides comfort, absorbing sweat, moisture, and can protect against fire. At the same time, it is specifically designed for use with elbow pads and socks directly under the body armor or tactical unloading.