As reported
News
", The Russian air forces began to receive mobile organizers designed for pilots of supersonic high-altitude interceptors MiG-31, super-maneuverable fighters Su-30 and Su-35. They are fixed on the hips of the pilots and serve as a small desktop. It has a paper map of the area with a flight task on it, a notebook for notes and notes, a guide of flight information. Without distracting from the control of the aircraft, the pilot can mark his location, instrument readings with a pencil and make amendments to the plan of the task.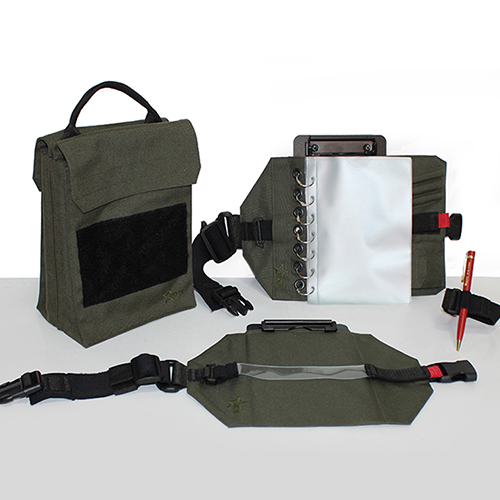 The product was developed on its own initiative by the 929-m State Flight Test Center of the Ministry of Defense. Valery Chkalov and the Okrug firm. In the Russian Aerospace Forces, it passes under the symbol 1195L and stands for "Flight Set for the Crew Management", the purpose of which is to visually display flight information during the preparation and conduct of the flight.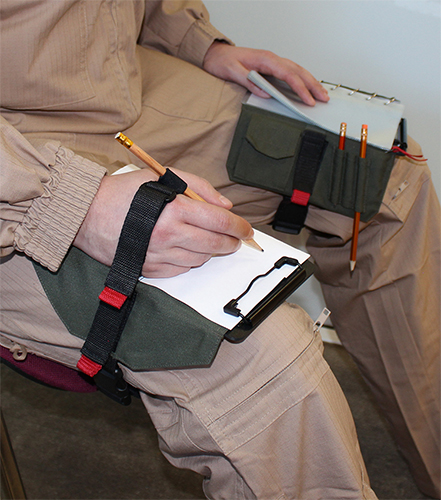 At the moment, the flight set has been transferred to trial operation in several units of the Aerospace Forces. Also, the product was received by pilots of the Vityaz aerobatic team, testers of the Irkut Corporation and PJSC Sukhoi Company.
- explained the commercial director of the company "District" Victoria Eliferova.
On the right foot, the pilot secures the folder-tablet with the help of the elastic girth, on which the sheets for the records are fastened with the help of the bracket. In addition to it, there is a special loop for attaching a pencil or pen. It allows, if necessary, to release a writing instrument from hand, and then it is easy to pick it up, without being distracted from monitoring the aircraft dashboard. Also, the kit does not interfere with the movement of the aircraft control stick. Plastic files-pockets with inserted flight and reference information sheets are fixed on the pilot's left foot. To it are attached additional pockets for storing stationery: pens, pencils and erasers.
During long flights or when interacting with other types and branches of the armed forces, it becomes necessary to record certain information. The pilot can conduct radio communication on one channel, and he is told that it is necessary to switch to another frequency. And I assure you that just remember it will not work. I had a nine-hour flight from Anadyr to Moscow with three refueling. So there was a lot of things to write down in pencil and check.
- Roman Taskaev, test pilot, Hero of Russia, told Izvestia.
Prior to that, the pilots used special leather tablets, on which it was possible to fasten sheets with flight information and make notes. Sometimes, an ordinary officer's field bag taken for supply back in 1941 was taken on the flight. However, both products are cumbersome and inconvenient to work in a high-altitude interceptor cabin.