According to the Internet portal
warspot.ru
, Indian Prime Minister Narendra Modi has signed a contract with the Israeli Aircraft Industry (IAI) enterprise for the supply of MR-SAM missiles for air defense systems.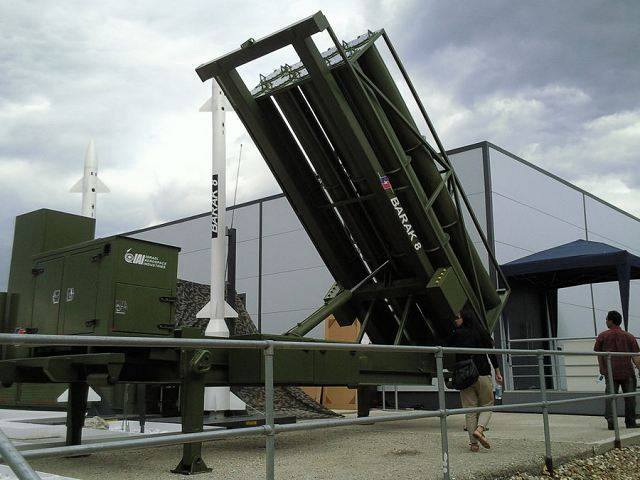 Missiles MR-SAM (other name -
Barak 8
) are a ground-based version of the LRSAM shipborne interceptor missiles. The Barak-8 air defense system using these missiles was developed by IAI in cooperation with the Indian state organization DRDO based on the Barak air defense system (adopted by the Israeli army in 1987).
Originally foreseen ship-based missiles Barak-8. In this embodiment, the first launch took place in the 1999 year. In 2014, IAI and DRDO began work on the creation of ground-based Barak-8 SAM systems. For 2,5 billions of dollars, Israel will deliver 6 launchers and about 40 missiles to the Indian Army for 200 years. The readiness of the complexes is scheduled for 2023 year. Some systems will be manufactured in India.
The Barak 8 SAM system is designed to simultaneously detect and attack a wide range of airborne threats (including aircraft, cruise missiles and surface-to-surface missiles) at short and medium ranges at any time of the day and in adverse weather conditions. Ammunition is a two-stage solid-fuel anti-aircraft guided missile with a length of 4,5 m, equipped with an active homing system. The rocket is launched using a vertical launcher and is capable of intercepting a target at distances of 70 – 80 km.