US missile defense agency specialists have begun to test low-power combat lasers mounted on drones, reports
N + 1
with reference to the Las Vegas Review-Journal.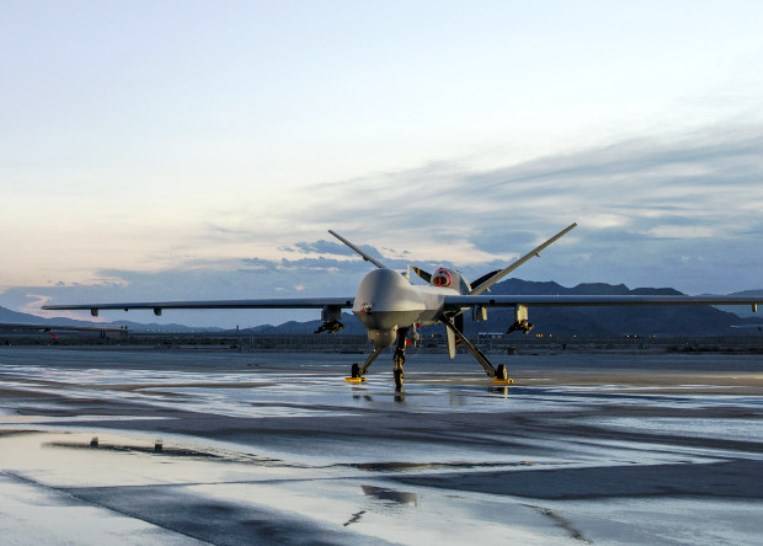 MQ-9 Reaper
"Existing missile defense systems designed to intercept enemy ballistic missiles are capable of striking only warheads in the transatmospheric and atmospheric phases of flight. The effectiveness of such systems is considered to be high, but they do not fully guarantee the interception of all warheads. The most effective way to deal with the enemy's ballistic missiles is to intercept them on the upper stage of flight, when the carrier has not gained its marching speed and is not yet able to maneuver, "
- stated in the material.
In this regard, the new concept of the Pro Missile Defense Agency assumes that the UAVs armed with combat lasers will fly at high altitude over the territory of a potential enemy. Upon detecting a launch, the vehicles will shoot down a ballistic missile in the upper stage of its flight.
At present, low-power lasers installed on the MQ-9 Reaper UAV are being tested at the White Sands range in New Mexico. Later, the Agency plans to order multi-kilowatt power lasers for this purpose.
According to the report, the first tests of the anti-missile laser technology demonstrator are planned to be held in the 2020 year, and in the 2021, this laser will have to knock down the first few ballistic target missiles.