According to "
Messenger of Mordovia
", wheel combat explosion KAMAZ-4386"
Typhoon Airborne
"is a unique vehicle due to the use of an uninhabited module with a 30-mm 2A42 automatic cannon on it. Its ammunition capacity is 200 high-explosive fragmentation and 100 armor-piercing tracer ammunition. 7,62 mm attached
tank
6P7K machine gun with ammunition of 1200 rounds. The mass of the module reaches 1100 kg.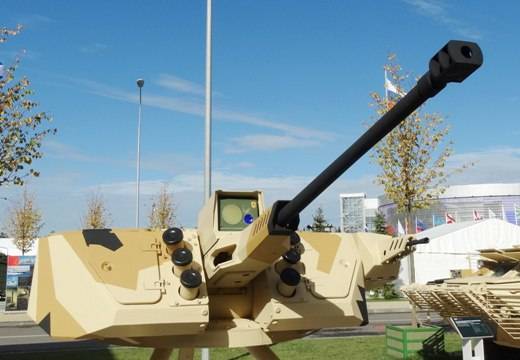 The remote-controlled module ammunition is completely isolated from the troop compartment. It is equipped with a modern sight with television and thermal imaging channels with a laser rangefinder. The vertical guidance sector is from -10 to + 60 degrees, horizontally - circular.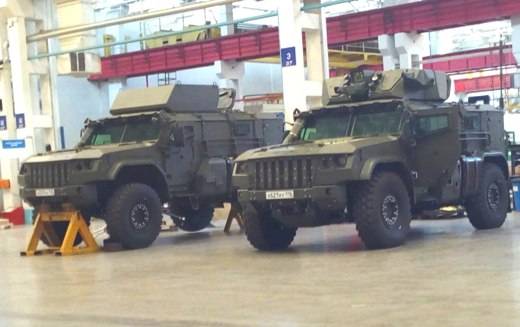 The module is designed to destroy tank-dangerous manpower, lightly armored and unarmored targets at a distance of up to 2 km. It was developed at the Petrel Research Institute JSC "Petrel" and was first shown at the II Military-Technical Forum "Army-2016".