In Israel, a scandal broke out associated with the statement of the Minister of Defense Avigdor Lieberman. The head of the military department allowed the praise of a soldier who shot (actually finished off) a wounded Palestinian. We are talking about the soldier Eliora Azariah (a soldier serving in conscription), who shot a man who had previously carried out an attack with a knife on an Israeli military patrol in Hebron. The incident occurred in March 2016.
The court hearing on the actions of Eliora Azariah was held at the IDF military base in Tel Aviv (Kiriya base). At the gates of a military facility, a crowd of Israelis gathered, demanding to justify the soldier. This is reported by the portal.
Data24
.
The accused himself claimed to have shot the wounded Palestinian, as he suspected that he might have a suicide bomber belt.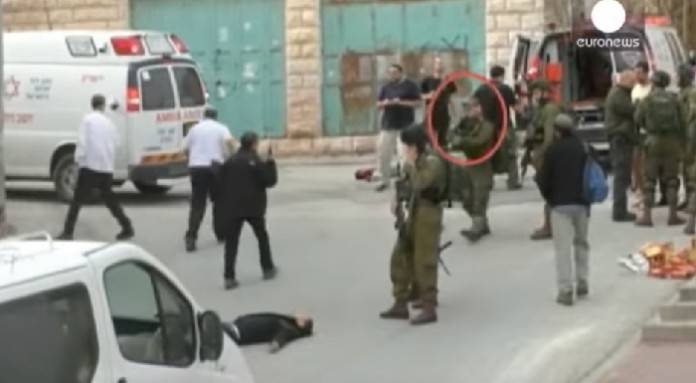 However, a military court convicted. Chaired by Col. Maya Heller. According to her, the court came to an unambiguous conclusion, based on data from video surveillance cameras and statements of Azaria himself.
The soldier was convicted and sentenced to a term of 1,5.
During the trial, an Israeli soldier claimed that a Palestinian who had wounded his comrade was worthy of death.
The day before, Defense Minister Avigdor Lieberman stated that, although he was obliged to respect the decision of the court, he could not positively assess the sentence. According to Lieberman, Elior Azaria is a great soldier.
Lieberman:
The Ministry of Defense and the Israel Defense Forces must support the soldier and his family. This is primarily about the excellent soldier who opposed the terrorist who came to kill the Jews.
Public opinion about the statements of the Minister was divided. Some believe that the soldier is truly a hero, others that the hero of the soldier who finished off a wounded Palestinian man is made by the minister of defense.