At the military exhibition in Abu Dhabi, the Nizhny Novgorod "Petrel" (included in "Uralvagonzavod") presented a new 82-mm mortar 2ВХNUMX, facilitated by
Rossiyskaya Gazeta
.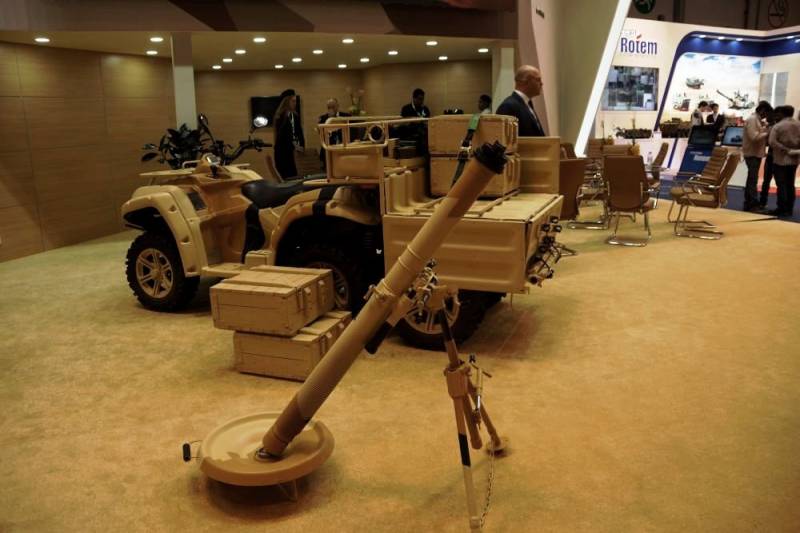 "A mortar weighing 45 kg is presented next to a domestic production ATV. However, this is not quite a quad bike - the car has six wheels, but there are still four leading ones, "the newspaper writes.
In the back of the vehicle there is a place for mounting the mortar and placing 4-x boxes of ammunition. Deployment time in combat - 1 minute. During this time, the calculation of two people manages to remove the mortar from the mounts and install it on the ground.
For shooting can be used two types of mines with a range of damage at a distance of 4 and 6 km.
"The shown complex is very effective in conducting anti-terrorist operations. The mortar can be thrown at a speed of 80 km / h close to the positions of the militants, strike and move away from a possible return fire, "the article notes.
Representatives of the armies of the Middle Eastern countries have already shown great interest in the complex.