According to the blog
bmpd
The two-year negotiations of Rosoboronexport JSC and Zelenodolsk Plant named after A.M. Gorky "on the supply of a patrol ship project" Cheetah 5.1 "to Sri Lanka. Interest in the patrol appeared in South Asia (Malaysia, Bangladesh, Myanmar, Bahrain) after the operation in Syria. Apparently, the payment will be made through a loan from Russia to Sri Lanka for the purchase of military equipment (a total of $ 300 million with repayment before the year 2020).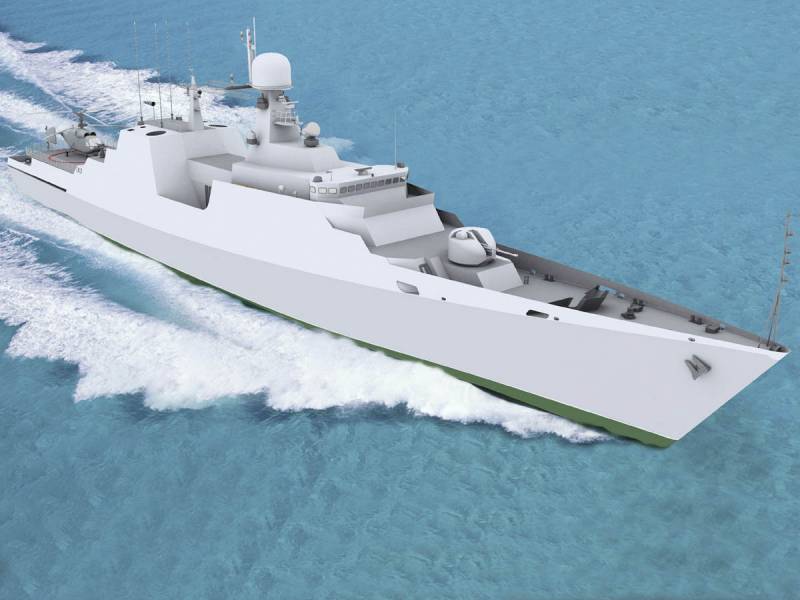 Tight negotiations on the construction of the 5.1 Cheetah for Sri Lanka are now being completed: this will be an ocean patrol ship developed by ZPKB on the platform of a classic frigate "
Cheetah 3.9
". From the usual patrol vehicles "Cheetah 5.1" differs layout superstructure: instead of the missile complex "Caliber-M" it will be equipped with artillery weapons, as well as a take-off platform with a hangar for a helicopter. It is expected that in the first half of this year, Rosoboronexport and we, as a manufacturer, will sign a contract for the supply of one frigate. As part of the terms of reference, we have formed a price, now it is being considered in Sri Lanka. In the version of the patrol ship "Cheetah" a little simpler than what we have done and are doing for Vietnam: this is not a rocket ship - only artillery and near-air defense systems.
- explained the general director of the Zelenodolsk plant them. A.M. Gorky Renat Mistakhov.
The project of the frigate "Cheetah 3.9" was developed by Zelenodolsk design bureau. The first contract was signed with the Navy of Vietnam in December 2006 of the year for the completion of two patrol ships. Both sentries were handed over on time. At the end of 2013, the plant commissioned the construction of two more 3.9 Cheetahs with a total value of $ 700 million. At the moment, they are undergoing tests, the transfer to Vietnam is expected in 2017 — 2018.