As reported
News
", 19 February, Turkish Prime Minister Binali Yildirim said that Turkish troops would not directly participate in the release of Raqqa from ISIL (a terrorist organization banned in the Russian Federation). It is assumed that instead of them, the formation of the Syrian opposition loyal to Ankara (including the Free Syrian Army, numbering about 7 thousand people) will be sent to assault the stronghold of ISIL. The issue is discussed with the United States, in charge of this operation.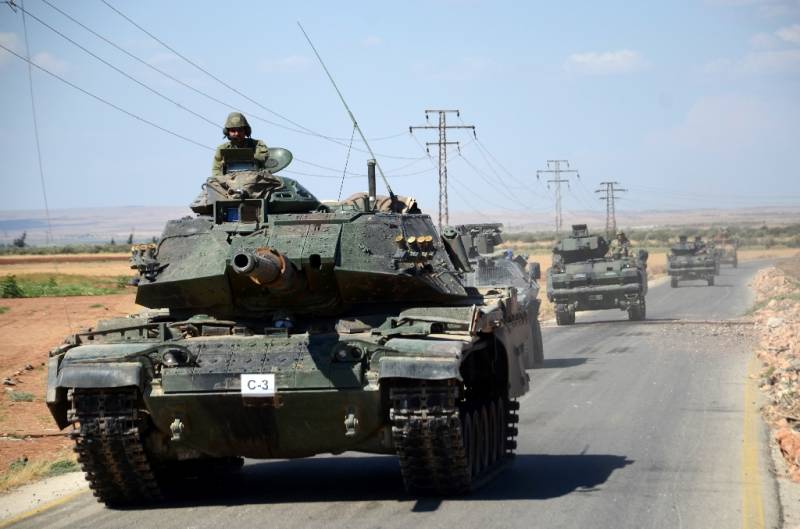 When Turkish troops advance to Raqqa, a high probability of their collision with the Kurds, who form the basis of the "Syrian democratic forces" attacking the city, is predicted.
Throwing Turkish troops on Rakka could lead to a war with the Kurds. They will either have to move along a narrow corridor, over which the Kurds hang from the northeast, or to win Manbij from them. But the Kurdish command has already promised that it will use all available forces to prevent the Turks from seizing Manbij.
- thinks Ivan Konovalov, director of the Center for Strategic Conjuncture.
The Kurds became an important military force in the region thanks to the American support provided to them under the presidency of Barack Obama. The aggressive attitude towards them of the Turkish authorities led to the conflict between Ankara and Washington. However, the United States, trying to smooth out the discontent of Turkey, is trying not to pass on heavy weapons to the Kurds.