The first convoy of the Ministry of Emergency Situations of the Russian Federation this year and the 60th since August 2014 went with humanitarian cargo to Donbass from the rescue center in the Rostov region, reports
RIA News
message press office departments.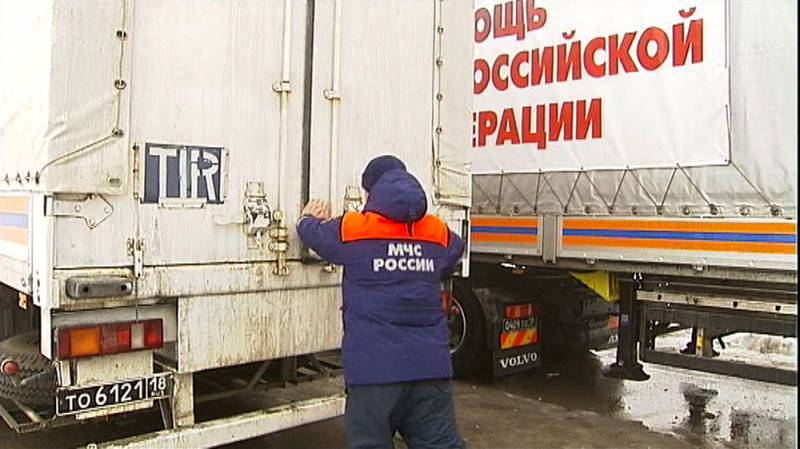 At about four o'clock in the morning, 26 vehicles loaded with humanitarian aid, the total weight of which exceeds 300 tons, set off from the Don Rescue Center of the Ministry of Emergency Situations in the Rostov Region at about four o'clock in the morning towards the Russian-Ukrainian border.
says release.
Most of the cargo is children's food sets and essential items: "Food sets are intended for babies under 1 year old, they include milk mixtures, vegetable, fruit and meat purees, milk cereals and juices."
As usual, the column will split into 2 parts along the way. "One of them will proceed to the Donetsk checkpoint, the second to Matveyev Kurgan. All vehicles will pass customs and border inspections, as required by international legislation for the delivery of humanitarian goods. After that, the cars will continue to move to Donetsk and Lugansk regions, "the press service said.
It is noted that the trucks are driven by experienced drivers who have already delivered goods to the self-proclaimed republics more than once. "In addition to them, the convoy also includes doctors and technical personnel, who are ready to provide timely assistance to drivers and staff accompanying the cargo on the road, if necessary," the message says.