Ukraine tried to challenge the measures of the Russian Federation in the framework of the WTO to reduce the volume of Ukrainian trade transit through the territory of the Russian Federation. According to the Ukrainian side, such a decision by Russia "violates the rules of trade relations, which are spelled out in documents of the World Trade Organization." Natalya Mikolskaya, Ukraine's trade representative, who posted a Ukrainian flag on her Facebook page with the words "Stop Russian aggression", writes that Russia "took the opportunity and blocked the initiative of Ukraine".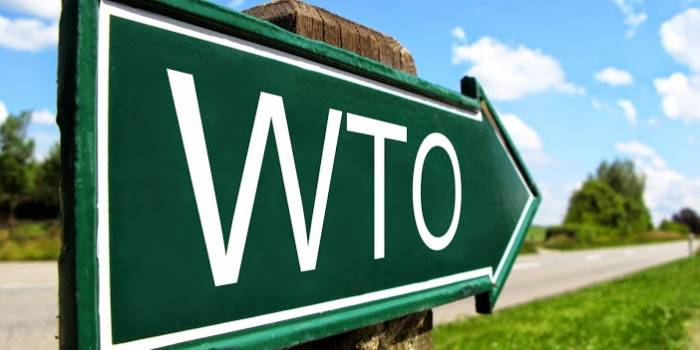 Mykolskaya:
We continue to fight the trade aggression of Russia in the framework of the WTO.

20 February 2017 of the year, during the WTO dispute resolution meeting, the representative office of Ukraine made the first request to establish an arbitration panel in case of restriction of transit traffic from the territory of Ukraine through the territory of the Russian Federation to third countries (DS512 case "Russia - measures for transit traffic") .

As expected, Russia used the only chance to reject the request for the creation of a group at the first meeting in accordance with the WTO dispute resolution rules.

Ukraine will continue the procedure with respect to restrictions applied in the Russian Federation for transit traffic, and will ask for the creation of an arbitration panel at the next WTO meeting. During the meeting, the European Union supporting Ukraine expressed interest in the case, and announced its intention to join as a third party.
And against the background of how Mikolskaya is fighting "against the Russian trade aggression", the statistical bodies reported on trade relations between Ukraine and Russia. It turns out that in 2016, Ukraine became the largest importer of such goods from Russia as meat and beer. In Kiev, they say that Russia understands the export of goods to Ukraine and the supply of goods to the DPR and LPR ("certain areas of Donetsk and Lugansk regions" - the Ukrainian version). At the same time, it is not entirely clear, is this a statement of fact by Kiev or a reproach? After all, if you reproach, it turns out that Kiev does not recognize the LDNR as the territory of Ukraine ...