Today, there are reports from Minsk that the authorities of Belarus will "punish, to the fullest extent of the law," holders of passports of the DPR and LPR who will cross the border with the Republic of Belarus. The official representative of the State Border Committee of the Republic of Belarus Anton Bychkovsky said that Belarus cannot recognize passports issued in the DPR and the LPR, since it does not recognize the subjectivity of these territories. According to the representative of the committee, Minsk stands for the territorial integrity of Ukraine.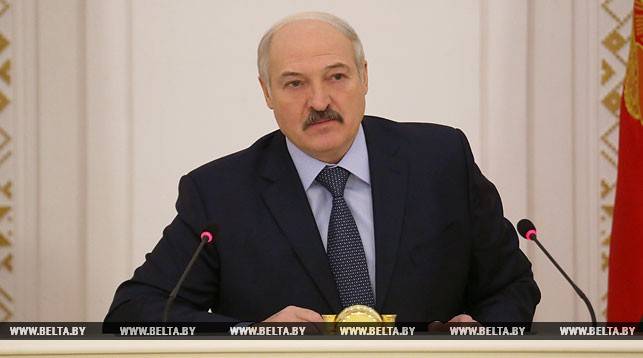 Information Agency
BelTA
quotes the statement Bychkovsky:
We comply with applicable laws. If the persons crossing the state border do not have documents giving them the right, we cannot let them through. If such citizens are discovered on the road, they will be held accountable, for example, for violating the rules for the stay of foreign citizens and transit through Belarus.
It is noted that the entrance to the territory of the Republic of Belarus for residents of "certain districts of Donetsk and Lugansk region" is considered legal by the official if such persons have passports of "foreign countries recognized by Belarus". First of all, we are talking about Ukraine.
Against this background, the media again reported that Lukashenko's visit to Russia, scheduled for February, was once again not coordinated with the Russian side.
After reports that the President of the Russian Federation signed a decree recognizing documents of the LC and the DPR, a real hysterics began in the camp of the Ukrainian authorities with simultaneous calls to tighten sanctions.