In 2020, the world's first non-nuclear submarine (11-i in the Soryu type series) with lithium-ion batteries should be put into operation in Japan, reports
bmpd
with a link to the resource www.shephardmedia.com.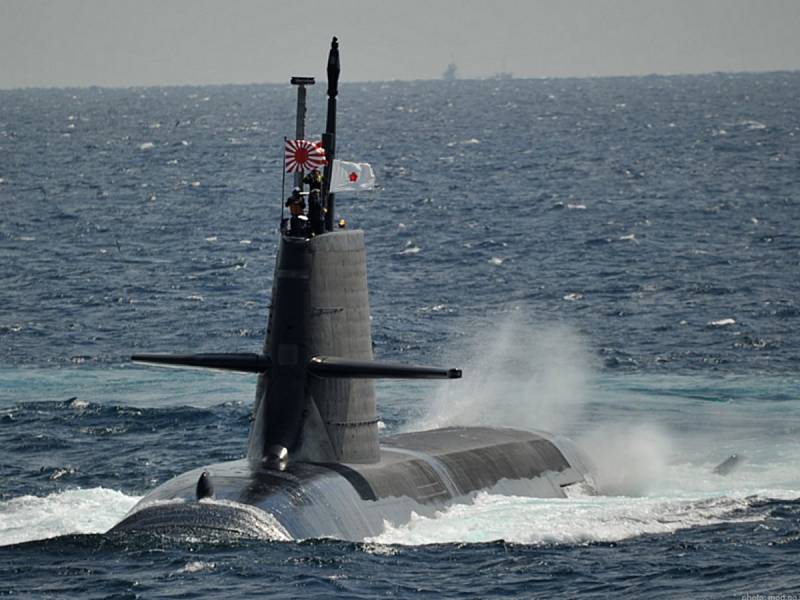 A Japanese non-nuclear SS 503 Hakuryū submarine of the Soryu type during a visit to Australia.
According to a former Japanese submarine commander
fleet
Masao Kobayashi, "this will allow us to abandon the use of submarines not only traditional lead-acid batteries, but also Stirling's non-volatile engines."
"Lithium-ion batteries give boats a submersible duration comparable to the duration when using air-independent power plants (VNEU) at low speeds, but at the same time due to high capacity they provide a very high duration of underwater travel and at high speeds, which is especially important when exiting attack or when evading the enemy. Unlike a VNEU, lithium-ion batteries can be constantly recharged ",
- stated in the material.
Kobayashi also noted that the downside is the high cost of batteries. According to him, the 11-th boat is about $ 566 million, while the 10-th boat was spent only $ 454 million. The difference in more than 100 million just falls on the new batteries.
"There are three requirements for the full use of lithium-ion batteries in a submarine. These batteries require high-power diesel generators for recharging, enlarged RDP devices for increasing the air supply and exhaust gases, as well as changes in the electrical circuits, primarily the use of automatic fuses ",
- writes a resource.
It is also noted that Lithium-ion batteries weigh less than lead-acid batteries, so the Soryu-type submarine project had to be slightly reworked to maintain ballasting and stability.