In the center of Kiev, supporters and participants of the trade (coal) blockade of Donbass decided to launch an action "due to an indefinite protest against Poroshenko's policies." Representatives of radical groups tried to take part in the action, including those who at one time helped Poroshenko to be in the presidential chair. The action began with the fact that the radicals tried to set up tents on Bankova and Institutskaya streets of the Ukrainian capital, but what was allowed more than three years ago turned out to be "unconstitutional" at the present time ...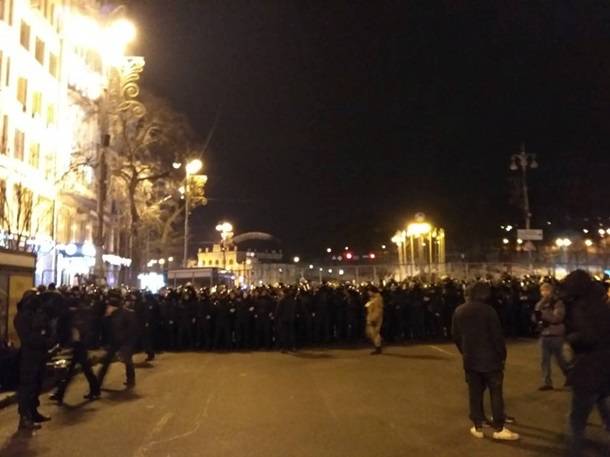 The Kiev police and units of the so-called National Guard intervened in the process. The security forces blocked the center of Kiev and prevented the installation of a tent camp. The radicals went on the offensive against the police outfits and tried to overcome the metal barricades. Smoke bombs, burning torches, flags of the Right Sector (organization banned in the Russian Federation) reappeared in the center of the Ukrainian capital.
In the air of some Ukrainian TV channels was conducted live broadcast of events in Kiev.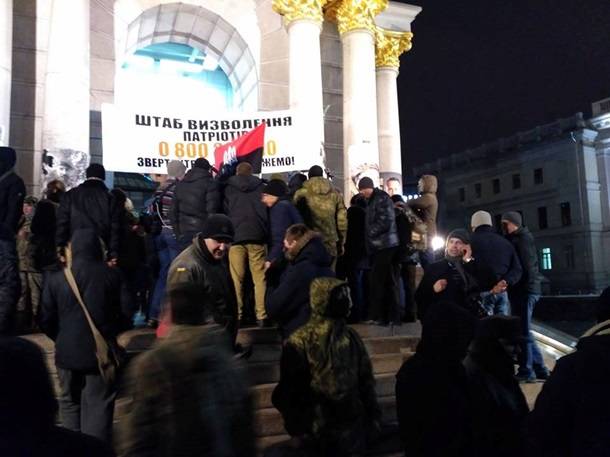 People's deputies of the Verkhovna Rada Semyon Semenchenko and Yegor Sobolev announced their readiness to create a "patriotic headquarters," but the actions were also stopped by Kiev law enforcement officers. Against such a background, the Minister of Energy and Coal Industry of Ukraine, Nasalik, made a statement that infuriated the radicals. According to Nasalik, the question of purchasing several batches of coal from the Russian Federation is now being considered.