Ukrainian online edition "
European truth
"considered disastrous the speech of the President of Ukraine Petro Poroshenko at the Munich Security Conference, demonstrating a decline in world interest in the conflict in the Donbas.
It is indicated that the organizers put his speech on Friday, and not on Saturday, when key speakers usually speak at the forum. In past years, Poroshenko spoke at the conference on Saturday.
The theme of the speech of Poroshenko was the problem "The Future of the West: decay or return?". However, he avoided it and, not differing in originality, talked about the Russian-Ukrainian relations, that is, what he had heard from him dozens of times: about the impossibility of appeasing the Kremlin, about Putin's hatred for Ukraine, about the importance of maintaining the sanctions. Other participants in the panel discussion - the Polish president Andrzej Duda, the German and British foreign ministers, who traditionally support Ukraine - ignored the topics proposed by Poroshenko. In this regard, his
supported
only US Senator John McCain, who also constantly mentions the Russian threat in his speeches.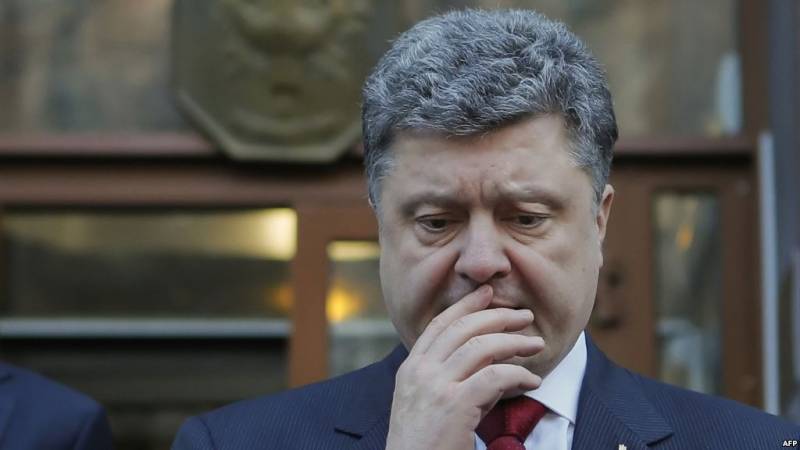 As a result, according to the author of the article, "Poroshenko sat for about an hour and a half as a statistician, while other participants discussed new challenges of the Western world - changes after Brexit, new US policies, and so on." He considers this case a rather symptomatic signal:
Ukraine is gradually leaving the agenda - from the list of topics that world leaders are discussing. In Munich, this became apparent. And the real problem is not that attention to Ukraine is falling, because this could not happen. The world is full of other hot topics not connected with us ... The problem is different: official Kiev was not ready for a new reality, for the fact that we have competition for the world's attention.