The President of the United States in his Twitter microblog recorded that caused a real storm of emotions in the United States. Donald Trump openly named such major American media as CNN, NYT, NBC and other enemies of the people. Trump's Note
Twitter
:
Fake media
news
(The New York Times, NBC, ABC, CBS, CNN) - these are not my enemies, they are enemies of the American people!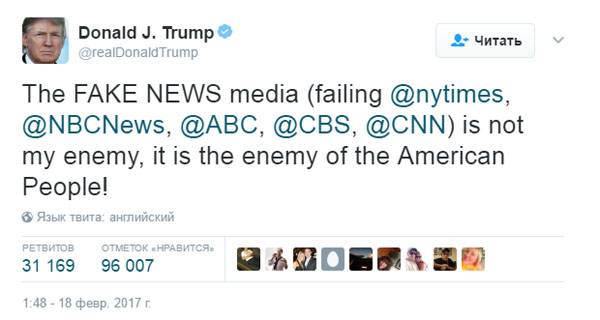 At this moment, Trump's record received over 31 thousands of retweets and almost 100 thousands of likes.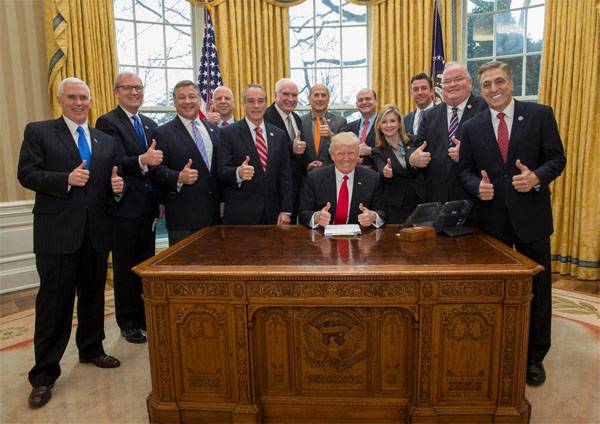 At the same time responding to the post of Trump in a social network are divided into two camps. Some express their full support for Trump, stating that the aforementioned American media have been mired in their own fakes, beneficial to their owners. Others pounced on Trump with the words that he "stifles freedom of speech and democracy."
It should be recalled that in the campaign headquarters of Trump worked a whole team engaged in tracking huge amounts of data (Big Data). Apparently, the team is working now, and therefore the statements of the US President can be regarded as a full-scale campaign against the largest American media that were the first to open the front against Trump. Who will be the winner in this campaign? - The main and actively discussed not only in the US issue.