US Secretary of State Rex Tillerson, for whom, as it became known, there was no room in the Bonn hotel, during the summit of the G20 foreign ministers made a statement regarding the possibility of military interaction with Russia in Syria. According to Tillerson, such interaction will not be possible as long as Russia believes that the entire Syrian opposition is terrorists.
Rex Tillerson's statement publishes
Rider
, citing a source in diplomatic circles.
Recall that the day before, the first meeting of Russian Foreign Minister Sergei Lavrov with his American counterpart from the administration of the new US President Donald Trump took place.
There are reports that, according to the United States, Russia should recognize as the "democratic opposition" of Syria those groups that have not been declared terrorists at the level of the UN Security Council.
At the same time, the essence of the claims against Moscow remains unclear. Considering the fact that Russia initiated the negotiation process in Astana between the Syrian official authorities and representatives of 12 opposition groups, including the armed ones, what other recognition of these groups is required from Russia? ..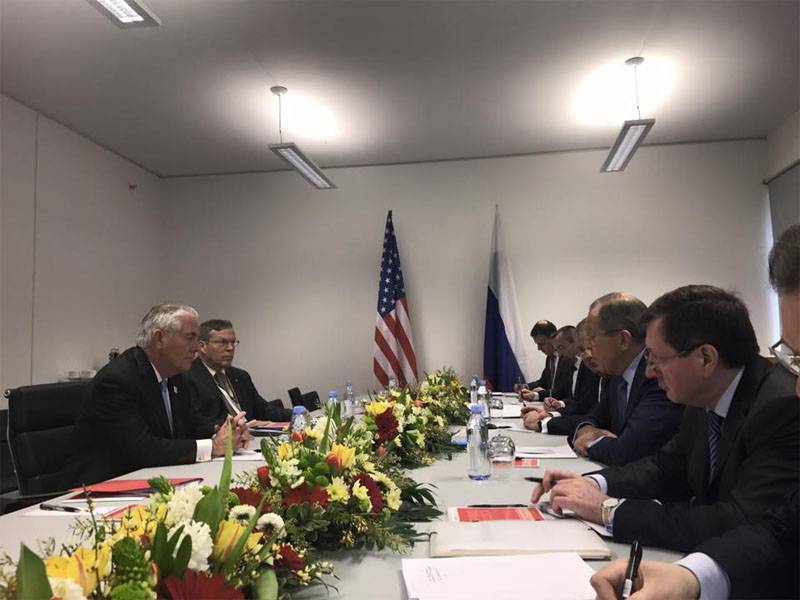 Tillerson will probably concretize his position in the near future.
Earlier, US President Trump said that if Russia is fighting terrorism, it would be strange not to establish contacts with the Russian Federation aimed at jointly fighting the same ISIS (prohibited in the Russian Federation).