In late January, during the demonstration exercise of the motorized rifle subunits of the Angolan army, the Chinese armored vehicles WMA301 with 105-mm cannons and command and control vehicles based on the BTR WZ551 reported on
bmpd
with reference to Jane's Defense Weekly.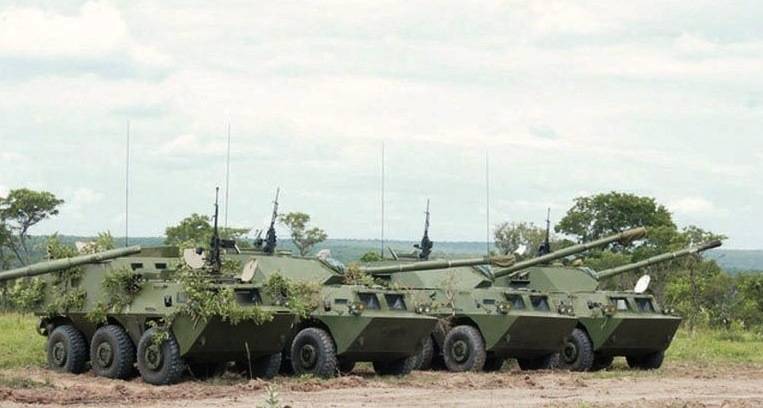 About the purchase of this technology by Angola in China was not previously known, the newspaper notes.
Both those and other armored vehicles are made by the Chinese company NORINCO.
"The WMA301 armored vehicle (PTL02, Assaulter) was created on the basis of the WZ551 BTR (ZSL92, type 92) with the 6X6 wheel formula and equipped with an 105-mm cannon, the same command vehicle was created on the same base by Angola. All types of vehicles based on the WZ551 BTR are manufactured by the Chongqing Tiema Industries Group Company, part of NORINCO, (plant No. 256) in Chongqing. WMA301 (PTL02) self-propelled guns were used by the PLA in the 2000s earlier, and in recent years have found significant success in the African market ",
- stated in the material.
On the "black" continent they were purchased by Djibouti, Cameroon, Senegal and Chad.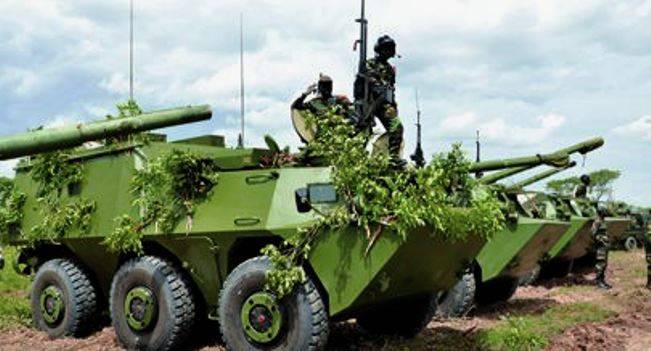 One of the Angolan officers told the magazine that the Chinese WMA301 arrived at the end of last year, but refused to name the number of cars received.
The publication clarified that in the above demonstration exercises, in addition to Chinese technology, "20
tanks
T-55 and T-72, 32 BMP-2 and MT-LB, 24 artillery pieces and combat vehicles of the MLRS BM-21, several ZSU-23-4 Shilka installations. "