According to the blog
bmpd
, Turkish media, referring to the Ministry of Defense, posted photos of a prototype turboprop training and combat aircraft Hurkus-C, created on the basis of the training aircraft Hurkus-A (the first flight of the last took 29 August 2013 of the year). Flight tests of Hurkus-C itself are expected to begin soon, purchases for the needs of the Turkish Armed Forces - from 2018.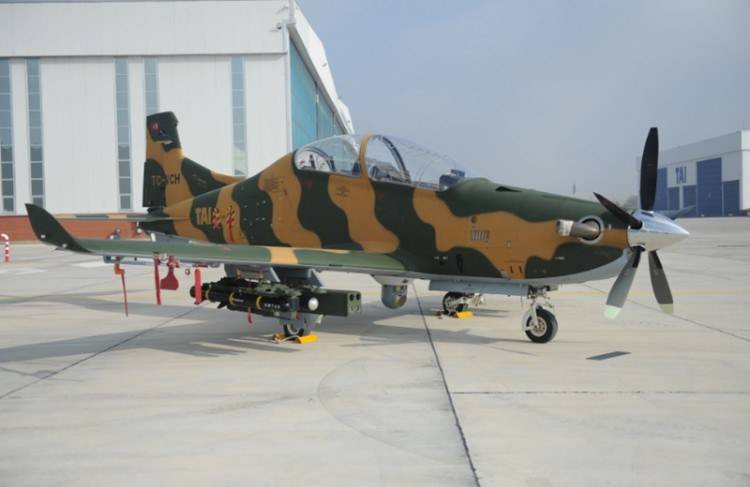 The two-seat Hurkus-C aircraft retained the base Pratt & Whitney Canada PT6A-68T engine with a takeoff power of 1600 hp. with a five-bladed propeller Hartzell HC-B5MA-3. At the same time, it is capable of carrying up to 1500 kg of weapons, placed on six external suspensions. The ventral round-the-clock optoelectronic station Aselsan ASEFLIR-300 allows the use of a controlled
weapon
with a semi-active laser guidance system. The aircraft will be equipped with a modified avionics complex, including data transmission equipment. It is planned to install an onboard defense complex, the cockpit will be covered with booking elements.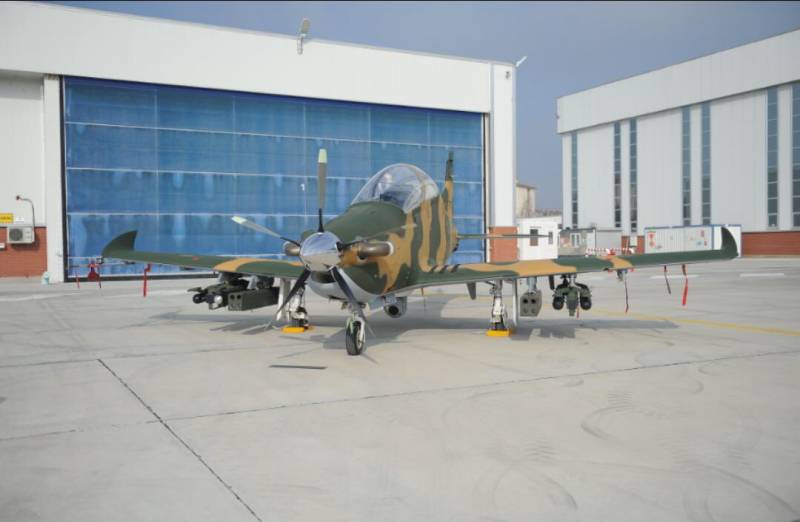 The Hurkus-S armament will include conventional bombs, unguided missiles, hanging containers with 12.7 mm machine guns and 20 mm cannons (standard set), controlled
aviation
GBU-12 bombs and the new Turkish guided bombs Tubitak SAGE KGK 82 and HGK 3, 70-mm Roketsan Cirit missiles and anti-tank guided missiles Roketsan UMTAS.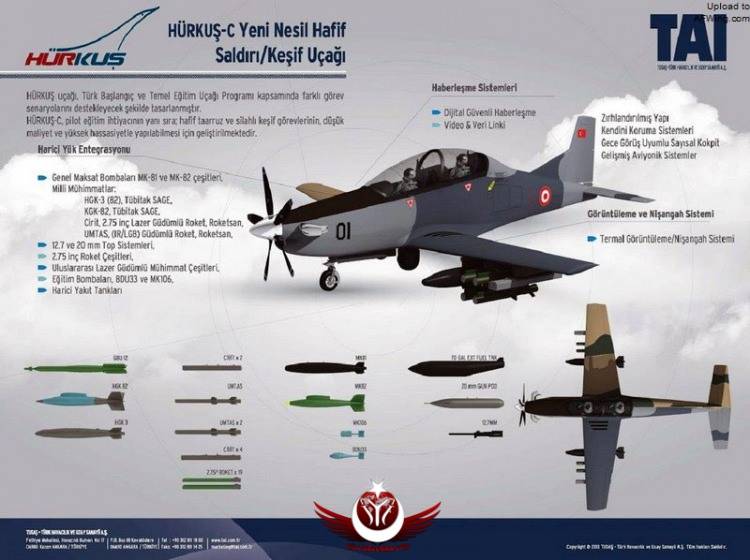 The Hurkus-A training aircraft became the first Turkish-made aircraft in more than 50 years. In July, 2016, the machine received Turkish and at the same time European type certificates as a general-purpose aircraft and flight. At its base, not only the combat training Hurkus-C is developed, but also the aircraft of the main preparation stage of Hurkus-B (deliveries are expected from 2018), the light fighting variant Hurkus-C (similar delivery start dates), the assault variant Hurkus-D. It is also planned to create patrol and unmanned variants based on the Hurkus-A glider.
The Hurkus aircraft was named in honor of the Turkish pilot and first Turkish aircraft designer Vecihi Hürkuş, 1895 - 1969. In the Turkish tradition, Hurkush is considered the first Turkish pilot to shoot down an enemy aircraft - a Russian airplane on the Caucasian front in the autumn of 1917. Russian sources do not confirm this. At the same time, Hurkush himself flew in a two-seater Albatros C.III from the 7 Turkish Aviation Company 25 September (8 October) 1917 to the bombing of the Russian Erdzizhan aerodrome in the air battle by the commander of the Russian 2 Russian corps air squadron Staff Captain M.L. Machavariani, and together with his Letnab got into Russian captivity.