As the
TASS
, in November of this year, the Baltic Fleet will receive a patrol ship
11540 project
"Fearless", undergoing repairs and modernization at the Baltic shipbuilding plant "Yantar".
- explained the press secretary of the company Sergey Mikhailov.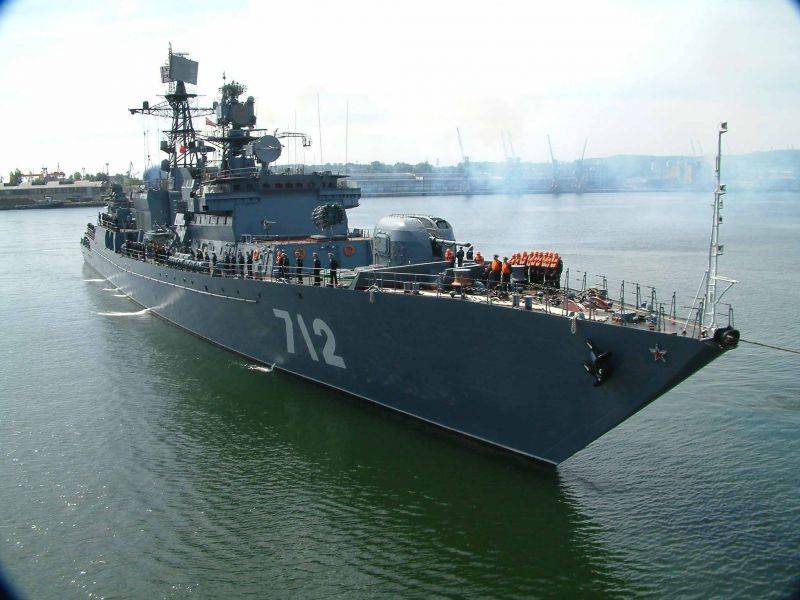 A few days ago, after undergoing repair of the hull and hull structures, the sentry was sent to the dock for about four months "for mounting the shaft line and performing hull works."
Previously it was expected that "Fearless" will be transferred to the Russian Navy at the end of 2016. But there were difficulties with the work, as stated by the main builder of the enterprise for ship repair Denis Zabaluev:
The detection revealed a large list of additional works, and an agreement was signed with the customer, according to which the deadline for the transfer of the ship to 2017 in November was set.
Fearless - the 11540 "Hawk" patrol ship, built on the Yantar in 1993. Designed to search, detect, track and destroy enemy submarines, for anti-ship and anti-submarine defense of warships and ships at sea, attack submarines and surface ships and vessels at sea and bases, support ground forces combat, provide landing, cover forces amphibious assault forces.