As a result of the strike
aviation
the Arab coalition on the outskirts of Sana'a, the capital of Yemen, 9 women and one child were killed, dozens of residents were injured, reports
Lenta.ru report
Reuters message.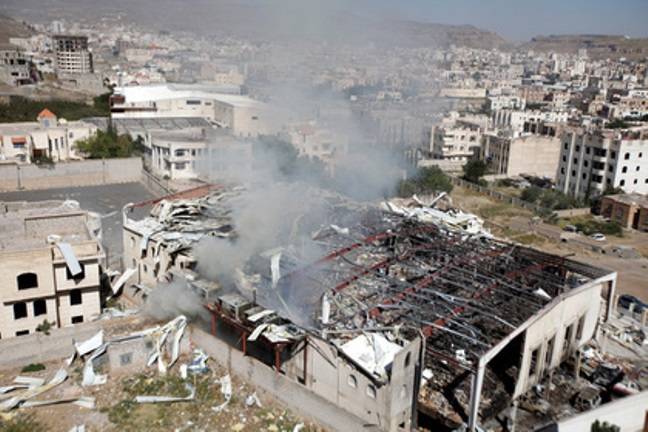 Archive photo
The blow was struck on Wednesday evening, 16 February, in the village of Ashira, north of Sana'a, at the home of the tribal leader, the allied movement of the Housits. People gathered for a memorial ceremony for the deceased woman,
the report said.
According to one eyewitness, hearing the sound of the aircraft, people began to run out of the house. The bombs hit the building exactly, the roof collapsed.
The coalition command announced that it had begun to verify reports of civilian deaths.
The publication reminds that in October 2016-th coalition aviation attacked the funeral procession in Sanaa. Then more than 200 people died and over 500 were injured. Unofficially, Riyadh admitted that one of the planes of the Arab coalition took part in the airstrike.