A pair of Russian Su-24 bombers watched the Spanish frigate "Admiral Juan de Bourbon" in the Black Sea; planes flew around the ship at a low altitude, reports
RIA News
Post ABC newspaper.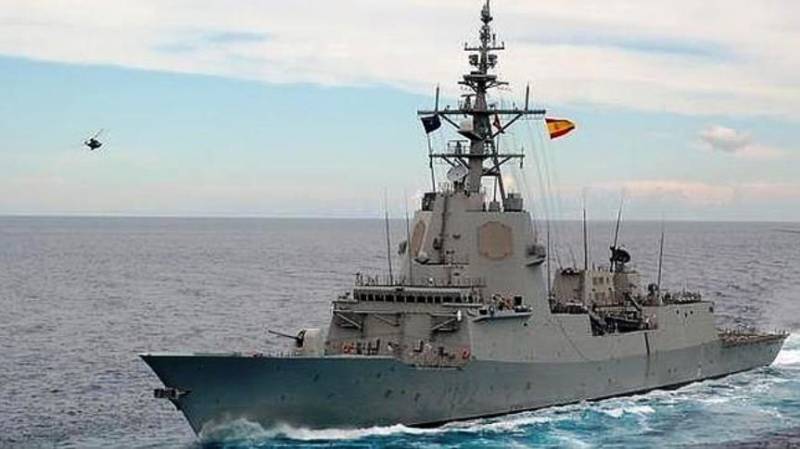 According to a Spanish newspaper referring to a military source, the "incident" (meaning the appearance of Russian aircraft) occurred after the international exercise "Sea Shield-2017", when the frigate was in international waters.
"Close observation by Russian aircraft is a normal practice of operations in this sea zone",
- noted the source publication.
The agency specifies that the "Admiral Juan de Bourbon frigate is part of the second permanent naval group of NATO under the command of Germany." The crew of the ship - 200 people.
Earlier, Pentagon spokesperson Michel Baldans expressed concern about the passage of Russian aircraft with transponders turned off next to the destroyer Porter.
The Russian Defense Ministry, in turn, said that there were no such incidents on February 10. The ministry also noted that all flights of the Russian
aviation
"Are made in accordance with international rules and safety requirements."
Recall that in the exercise "Sea Shield-2017" 16 ships and 10 aircraft from NATO 7 countries, as well as about 2,8 thousand soldiers, were involved.