NATO Secretary General Jens Stoltenberg said that during a meeting with the participation of alliance defense ministers, it was decided to increase the NATO military presence on the Black Sea. At the same time, it was noted that we are talking about "coordination of actions with non-alliance states of the region". First of all, Stoltenberg had in mind Georgia and Ukraine.
RIA News
quotes the secretary general of the western military bloc:
Today, we have decided on two additional measures of the maritime presence: strengthening NATO's naval presence in the Black Sea to intensify exercises and better awareness of the situation and giving our permanent naval groups the function of coordinating at sea while interacting with other allied naval forces Black Sea region.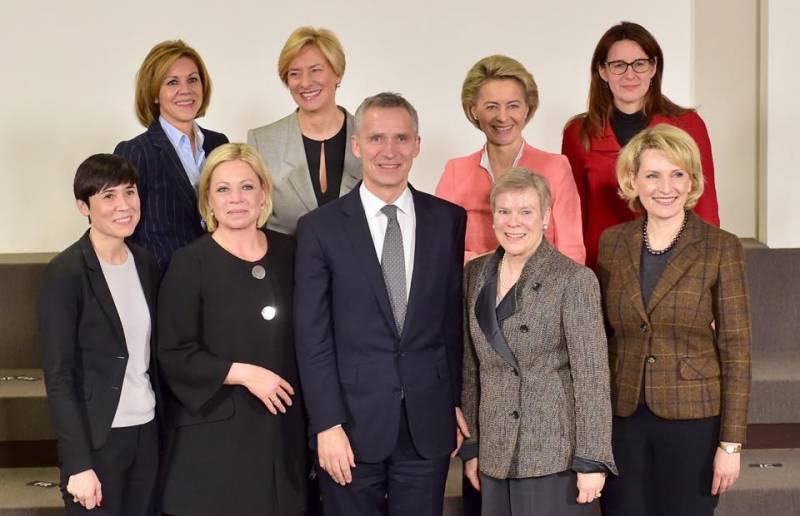 Stoltenberg, surrounded by NATO Defense Ministers Women
It was noteworthy that Stoltenberg actually repeated the statement by the head of the Pentagon, James Mattis, about the "need to hold a conversation with Russia from a position of strength." This once again suggests that the alliance is a structure expressing the interests of the United States, and the secretary general of the alliance is just a talking head, expressing it only after the otmostashka of the real owner of the military bloc.
After the meeting in the NATO office, it becomes clear that the organization is not going to refuse to confront with Russia, and is not ready to take the path of equal dialogue.