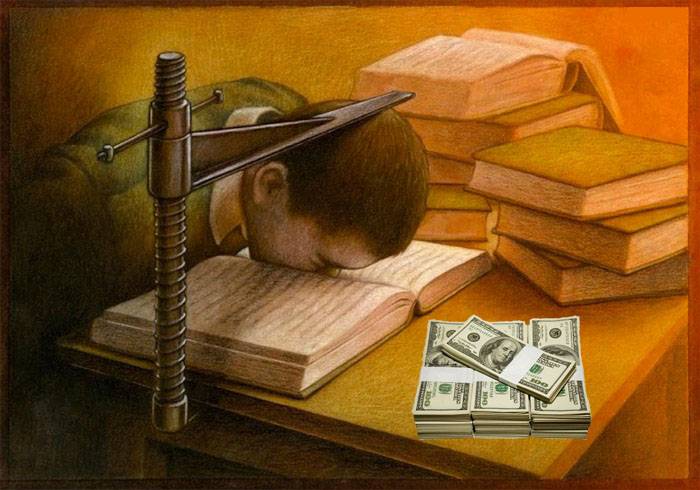 The plot of the next Ukrainian political season is not particularly original and is based on populist statements, empty promises and public scandals between elected officials.
It is worth noting that some Ukrainian statesmen, speaking in the discipline of verbal duels, show quite high qualifications. No less talented are the officials in the field of distributing promises and describing the prospects for a bright future.
However, when the reporting period comes, the rhetoric of all power echelons turns into hackneyed: "we must tighten our belts more tightly", "have a little more patience", "everything will be, but tomorrow, next year, a decade, life ..."
Over the past ten, if not all twenty-five years of independent and independent existence of Ukraine, the state steering wheel by and large had the same people, whose interests were in the opposite direction from the construction and development of a strong state.
Certainly, the statement that this team (namely, a single entity that externally disparate political cells are) does not know how to achieve its objectives will not correspond to reality. They are able to work efficiently and harmoniously, the only question is the final goal of joint activities.
The most surprising thing is that since the establishment of diplomatic relations between independent Ukraine and Russia (14 February 1992), Moscow has always been and remains to blame for all internal and external problems of Kiev. "Klyaty Muscovites" is so entrenched in Ukrainian self-consciousness that no other possible problems of the decline of all spheres and areas that make up the state are not even submitted for consideration. However, it is the correct answer to the question "Who is to blame?" Allows you to understand the situation and work on the bugs. And most of all, the one who is responsible for his own problems is looking for a guilty one.
As for the people's choices, then you need to vote not for the one who speaks more convincingly (read lies) or who has the spit more beautiful, or the blow is stronger. It is necessary to support those political forces that demonstrate their professionalism and are able to carry out the required transformations of the state not only in words but also in deeds. We need those who will set and gradually achieve real, rather than fantastic goals. To build a successful state comes to the fore efficiency, not spectacularity.
The first thing Ukraine needs is a return to social standards and economic indicators of the 2013 level of the year. And for this, in the opposite direction you will have to go through the same route along which for three years Poroshenko and the team led the country to a dead end. To live as in Europe, you need to work, fight corruption, respect and comply with the law, as in Europe.