The Peshmerga forces will take an active part in the destruction of the terrorists who control the western part of Iraq's Mosul, in particular, they create an additional line of defense outside the city to prevent militants from fleeing to Syria, according to
News
.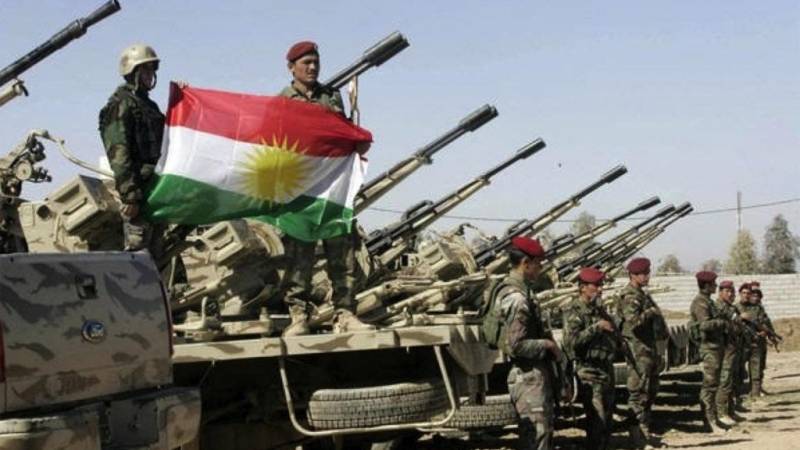 "Last weekend, the IG terrorists (the group is banned in the Russian Federation) launched an operation to break out of a boiler in Iraq's Mosul. They are trying to break into neighboring Syria and have repeatedly attacked the positions of the Iraqi Shiite militia Hashd al-Shaabiy to the west of the city. According to information from Kurdish sources, the Peshmerga fighters help Shiites attack the militants, "
- writes the edition.
As the sources testify, the current attempt to break through is the most powerful since the city was surrounded. Militants are trying to break through the corridor at once from two sides - from Mosul itself and from the Syrian border.
"They simultaneously attack from Tal-Afar and Baadzh, using heavy weapons and suicide-guided mined cars," said one of the Peshmerga commanders Hashim Sitai.
The newspaper notes that Kurdish forces comprise, according to various estimates, from 150 thousand to 200 thousand soldiers, including about 7-m thousand trained by Western instructors. Units are armed with a large number of artillery and armored vehicles.
Expert, senior lecturer at HSE Leonid Isaev:
The coalition that is now fighting ISIS in Iraq is unique. It was thanks to the cooperation of the central government and the authorities of Kurdistan that the jihadists were able to inflict a series of major defeats. In 2014, they were almost the only force capable of effectively resisting the IG. The Iraqi units, which were supposed to defend Mosul, simply fled or went over to the side of the radicals, and the Kurds fought stubbornly and pulled off considerable militant forces.
However, during the storming of Mosul, the peshmerga will still play a supporting role.
Kurds are distinguished by high morale, discipline and a decent level of training of personnel. They are well equipped. But there are political limitations. The Arab population of the city does not trust the Kurds and is afraid of the massacre during the assault, but the central authorities fear that if the Kurds take the city, they will remain in it. Therefore, it was decided to use them to cover the flanks of the main group,
orientalist said.