According to "
Messenger of Mordovia
", in Syria, the T-62M, turned out in the country thanks to
Russian supplies
, again successfully showed itself during the fighting.
According to the Russian expert on the Syrian crisis, Yuri Lyamin, the report of the Syrian satellite TV channel Al-Ihbariya, which captured T-62M with a damaged undercarriage, was made in central Syria, in the eastern part of Homs province, in the area of ​​the battles between T4 and Palmyra.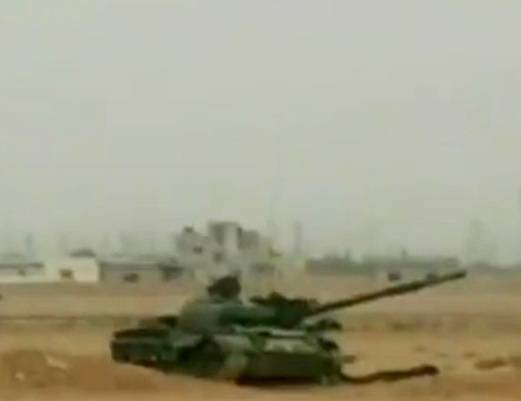 According to the expert, the impression is that the T-62M ran into a mine or explosive device. In this case, it is possible that some anti-tank weapon will fall from the side opposite from the lens of the video camera
tank
. On armored vehicles, there are no visible signs of fire or other damage.
T-62M were created using measures to increase mine resistance. The tank has an additional reservation of the bottom in the form of a special honeycomb frame, enhanced protection of the emergency hatch. Also in the control compartment between the bottom and the roof of the hull is installed the so-called pillers, which prevents the bottom from deflection in case of a mine explosion. Special work has been done to protect the driver's seat. All this dramatically increases the chances of survival of the crew of the T-62M.