James Mattis, who was appointed to the post of US Secretary of Defense a few weeks ago, spoke in favor of a kind of interaction with the Russian Federation. According to the man, formerly known as "Mad Dog", the United States and partners in the North Atlantic military bloc should bear in mind that Russia "can take the path of violating international law."
From the statement of the head of the Pentagon, who spoke at the meeting of the heads of the military departments of the NATO countries in Brussels:
Both the United States and the entire alliance, we want to conduct a dialogue with Russia, but we need to protect ourselves, so Russia can make new violations of international law. We do not intend to abandon the values ​​of the alliance. And we cannot allow Moscow's actions to be stronger and louder than anyone present here.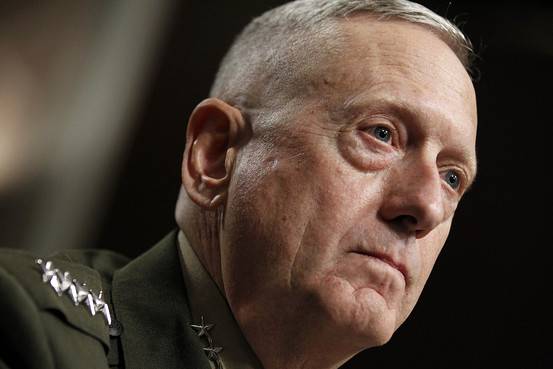 Signed words ... That is, according to the logic of Mattis, for NATO it is first of all important to declare "loudly" about yourself. But it is in this vein that all the recent NATO operations are taking place: a lot of noise in the media, beautiful words from the stands on the fight against terrorism, and in the end - zilch. And, claiming "the possibility of Russia violating international law," Mattis did not inform those present at the meeting how many times in the past quarter of a century NATO "doves of peace" themselves violated this legislation.
Mattis (quote
RIA News
):
We will strengthen the alliance and will defend ourselves, even in the hope of seeing Russia's compliance with its obligations under the NATO-Russia Founding Act. We are still open to the possibility of restoring cooperation with Moscow, but at the same time we remain realistic in our expectations and provide our diplomats with the opportunity to negotiate from a position of strength.
And when will the NATO bloc begin, finally, from a position of strength, to speak with terrorists in countries that have become hotbeds of terrorist groups not without the help of the NATO invasion? ..