There was a discussion in the network and in the mass media about the proposal coming from the chairman of the State Duma Vyacheslav Volodin. Recall: Vyacheslav Volodin voiced the initiative about the possibility of adopting a law to protect the honor and dignity of the President of the Russian Federation, including in the international arena. The idea was voiced after the question at a meeting of students and teachers of Innopolis University, which is engaged in developments in the field of information technology. At Volodin's University, they asked if he thought that today the President of the Russian Federation "is rolling."
Vyacheslav Volodin replied:
I believe that this institution (presidential institution) must be protected. Why are you right - because all international experience suggests that such laws are not just necessary, they are everywhere. The president, after he is elected, heads the institute, the presidency institute. All institutions are protected, but it turned out that this issue is not regulated by law in Russia. But all this should always be compared with how abroad. We don't have this question today, although you are right in saying that it should be discussed, because it is a security issue of our institutions.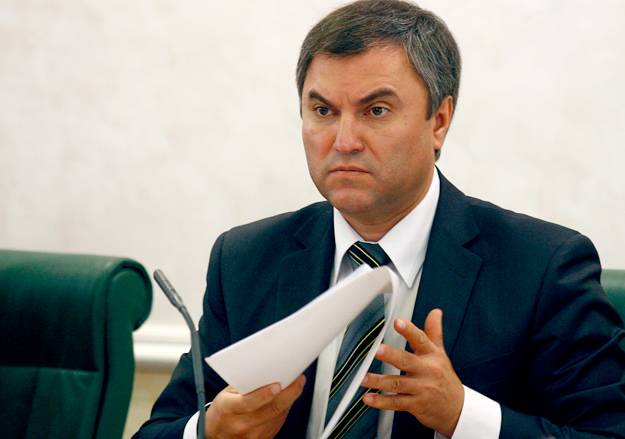 The speaker of the lower house of the Russian parliament recalled that in the US several people were convicted under the article on the protection of the honor and dignity of the president. We are talking about court decisions against several Americans who published offensive and false information about Barack Obama when he was president of the United States.
The liberal media have already called the initiative to protect the institution of the presidency as a "new step towards authoritarianism" in Russia. It turns out that the liberal mass media of the Russian Federation have found the courage to admit that in the United States, where such a law has been in effect for a long time - an authoritarian system of power ...