Kiev authorities deliberately complicate the situation in the Donbas in order to prevent the cancellation of anti-Russian sanctions, said Tagesanzeiger newspaper observer Tsita Affrentranger.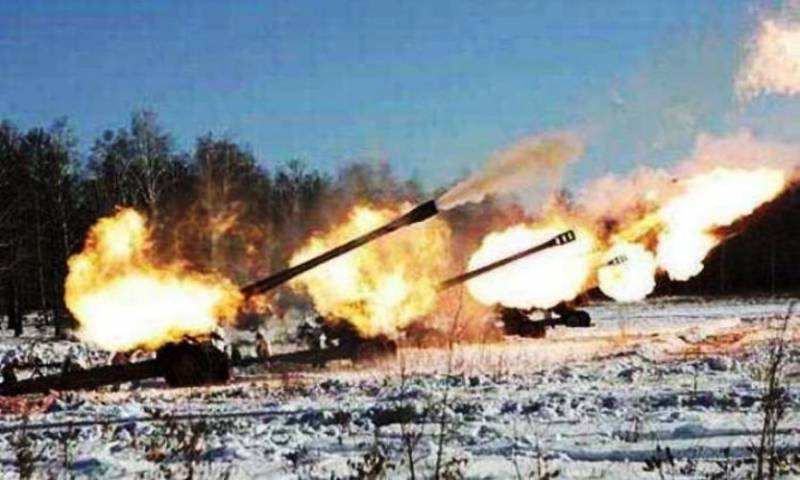 "From mid-December, the Ukrainian units moved in small steps into the demilitarized zone between the parties to the conflict. Ukrainians returned heavy weapons, which according to the Minsk agreements should be removed, and did not even conceal this, "
- lead article
RIA News
.
Ukraine is trying to blame Russia for aggravating the conflict, "however, it is obvious that Kiev is simply testing the strength of the new US President Donald Trump," according to the material.
"According to Western diplomats, Kiev is ready for almost everything to prevent Trump from lifting sanctions against Russia," writes Affentranger.
According to him, "many Ukrainian commanders predict that Kiev will be able to regain control over the territories of the militias in just a couple of months, even if it causes serious casualties among the civilian population."
Poroshenko is trying to "warm up the conflict at the political level." Earlier, he said that he would hold a referendum on Ukraine's accession to the republic, "although the alliance itself categorically excludes such an option in the medium and long term," the article says.
"The fact that Poroshenko begins this useless and dangerous discussion is part of his strategy: he wants to provoke the Russians and increase the degree of conflict",
- the author believes.
It seems that Kiev is completely indifferent that the discussion of joining the alliance has a devastating effect in the domestic political respect. In the western regions of Ukraine, the majority of the population favors joining NATO, but in the Russian-speaking east and southeast this topic is still taboo. At the same time, opponents of joining the alliance are called traitors, which further strengthens their opinion that no one needs them in Ukraine, the article says.
According to the author, "the struggle of Kiev for the hearts of the inhabitants of Eastern Ukraine is lost, or rather, it never really began".
Western countries could influence Poroshenko, but instead they are inactive, "because from the very beginning he took the side of the Kiev authorities," concludes Afferentranger.