The Moscow District Military Court examined the case of persons accused of preparing for a terrorist act. We are talking about members of a gangster group - Elman Ashaev, Aslan Baysultanov and Mokhmad Mezhidov, who planned to commit a terrorist attack in Moscow. The investigation has learned that two of them are directly involved in the activities of the ISIS group (* banned in the Russian Federation). In particular, in 2013, Baysultanov was in the territory of the Syrian Arab Republic, where he took part in hostilities on the side of ISIL (*).
In the course of the investigation, it turned out that these individuals had acquired an explosive weighing about 5 kg, as well as
weapon
and ammunition. The entire arsenal was transported to Moscow, where it was planned to carry out terrorist attacks in crowded places.
RIA News
reports that all persons involved in the case convicted. All three were sentenced to real terms of imprisonment. From the report of the judge of the Moscow District Military Court:
Assign Baysultanov punishment in the form of imprisonment for a term of 14 years of strict regime, Ashaevu - 12 years of strict regime, Mezhidov - three years in a general regime colony.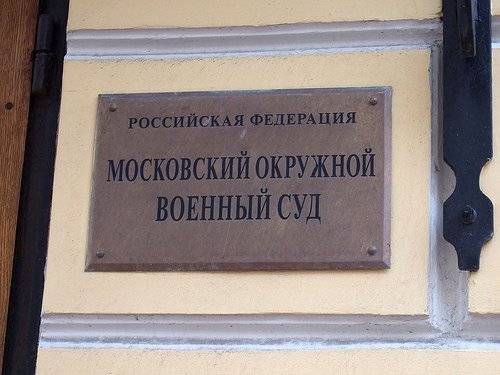 Mezhidov received a shorter term, since his involvement in the terrorist group ISIL (*) was not revealed.